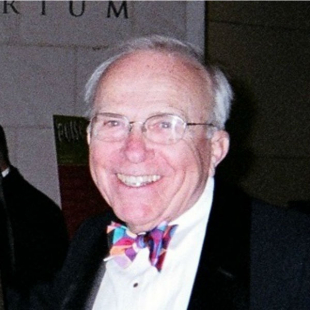 In Memory of Dr. Thomas Allen Clark
August 31, 2019
Resided in New Hartford, NY
---
Visitation
Sadaquada Golf Club
4983 Henderson St
Whitesboro, NY 13492
Service
Private Service
Cemetery
Private Cemetery
---
Obituary
print this
Dr. Thomas Allen Clark 1930-2019
I'm writing with great sadness to tell you that my husband and love of my life, Tom, has passed into eternity. A native Utican, he graduated from Utica Free Academy in 1949, Dartmouth College 1953 and McGill University Medical School in 1956. In addition to his studies, having played the violin since age 10, he played his fiddle for hire at nearby square dance events. He and I, Sally Thomson, met at Rocky Point on Fourth Lake where he was the tennis instructor and I was a waitress. We married in 1956 and soon after left for his internship in Detroit at the Henry Ford Hospital. Medical training was interrupted in 1957 for two years while serving in the Navy in San Diego and the Pacific, where he was the medical officer for four destroyers. After his service we moved to Burlington, Vermont where he completed his residency in Pediatrics at the University of Vermont Medical School. In 1961, our family, now with three children, Betsy, Judy and Steve, moved back to Utica where our fourth child, Tim, was born. Tom became the first Pediatrician at SDMG, where I think, most of his patients will agree, he was an A+ doctor. He loved his patients and his practice.
Upon retiring in 1998, to escape winter, he and I moved to Savannah for 18 years, where he began his advocacy for Early Childhood Education. At the same time, because of his love of carpentry, a little business called Tom Toolery was created. We continued to spend every summer at our camp on Little Long Lake in the Adirondacks, where Tom spent many hours building and remodeling. His crowning achievement was building the "Beach House" next to our camp, in front of which we plan to spread his ashes.
In 2016, Tom and I moved back to Utica and Preswick Glen to be nearer our children and many friends. He worked in the Preswick workshop, making frames for my paintings and pull-out drawers for our kitchen. He was also committed to, and loved playing, Contract Bridge.
As you know, he never really retired: for the past 20 years he turned his full attention to Early Childhood Education and good universal child care from birth through three years: the first 1000 days of life. I will miss his many letters-to-the-editor of the Observer Dispatch.
Besides me, his partner for 63 plus years, he leaves four wonderful children who remain very close to each other and have been more than supportive:
• Elizabeth Clark (Bob Cole), Concord, NH
• Judith Rollins (Kent), Ventura, CA and their daughter Katherine
• Stephen Clark (Theo), Vergennes, VT
• Timothy Clark (Mimi), Waltham, VT and their son Benjamin and daughter Claire
A gathering for family and friends to celebrate the life of Dr. Tom Clark will be held on October 27 from 2-4 at the Sadaquada Golf Club
In lieu of flowers, and in keeping with Tom's passion for Early Childhood Education, please consider a contribution to the Thea Bowman House, a United Way Organization for underprivileged children (https://theabowmanhouse.org/donate ; 315-797-0748).
Thank you, Tom, for being you.
All my love,
Sally
---