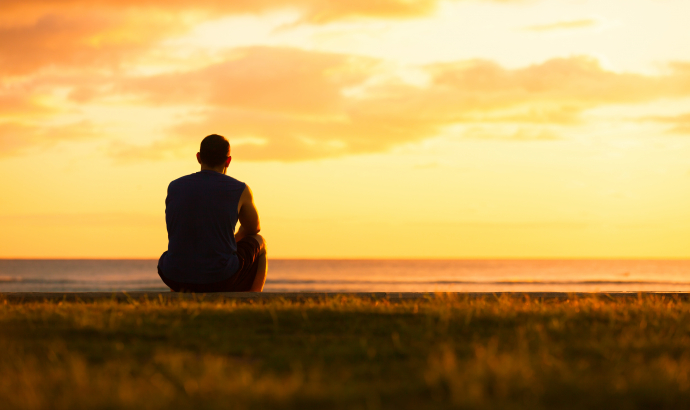 Our Complete
Funeral Planning Services
We work closely with every family to make sure their particular needs and wishes are fulfilled. Every person is unique, and this holds true for the way they will be honored and remembered. As we offer complete funeral services that include all the arrangements that need to be made, our team will focus with you on creating a funeral service and celebration of life that is meaningful and authentic, reflecting the unique person your loved one was. 
Our funeral homes are contemporary, well-equipped with the latest technology, and comfortable because it is important to us to create the welcoming atmosphere your family and friends deserve. Our team of professionals will be there from beginning to end to make sure your service is seamless, respectful of your budget, and beyond your expectations.
Please be assured that our complete services include:
Transfer of your loved one into our care
Preparations for viewing
Securing the necessary permits and death certificate
Helping your family with the selection of the casket and burial vault
Arranging visitation, calling hours, and funeral plans
Coordinating music, photos, and media to be played throughout the service
Coordinating all the details with clergy and place of worship
Overseeing arrangements and supervision of the funeral and/or memorial service, burial, cremation, cemetery space, flowers, urns and headstones or monuments
Arranging transportation for you and your family
Placing the obituary and funeral notices in selected newspapers and on appropriate websites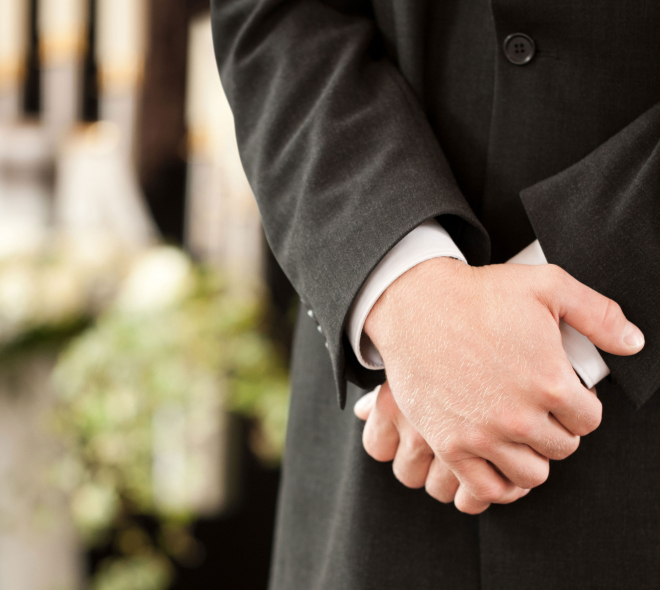 Personalized Care
We are committed to make this experience easier for you and your family. It is because we care. From the moment you call, our experienced team will be there every step of the way offering our knowledge, guidance, and support. It is important to us to make sure every detail is taken care of with the utmost professionalism and that we honor your loved one as they would have wished. We are proud and grateful to devote our time, expertise, and understanding to you. This is why so many families in our community, from one generation to the next, place their trust in us.
What Items Do You Need for Planning a Funeral?
As we work together to plan the service of your loved one, we will be offering different selections. Part of these selections includes reviewing particular merchandise, such as caskets, burial vaults, memorial packets, and other items that you and your family may wish to include in the service.
If you prefer to review and make your selections online from the comfort of your own home, we offer an easy-to-use online catalog with merchandise details and images that you can access from your computer, tablet, or smartphone.
This online option enables you to:
Review all the merchandise we offer, which is organized by category and easily navigable
Click to select and save your choices as you consider your options
Submit your selections online. We will immediately follow up and help you finalize your choices
Visit our online gallery or please contact us to arrange an in-person conversation and selection.
Visit our online catalog
Frequently
Asked Questions
Here are answers to some commonly asked questions about funeral services. We are happy to elaborate on these topics with you or answer any other questions you may have. Please feel free to contact us for more information.

What is the purpose of a funeral service?
A funeral is a traditional way to recognize death and celebrate a life. It is a ritual for the living to show their respect and to help survivors begin the healing process. We strongly encourage personalized services based on your own traditions that will bring together family and friends to honor a loved one who has passed away.
Should we have a public viewing?
It is traditional in many cultures to have visitation hours or a public viewing to allow people to show their respect. Many grief specialists believe such a viewing is helpful to the bereaved, assisting them in recognizing the reality of death. As such, public viewing is totally a personal preference and should be decided according to the wishes of the one who has passed and their family.
How much does a funeral cost?
Cost varies depending on the type of funeral service we plan with you. We are always respectful of what families and individuals wish to spend and, on principle, we always make sure to present pricing options that are fair and that you are comfortable with, while still delivering the highest quality service. Above all and regardless of price, what really matters to every person on our team is that our attention, warmth, and professionalism is given to you and your family unconditionally. It is a belief and practice that guides us every day.
Actual costs would include the services provided by our funeral home and specific merchandise items if purchased from us, such as a casket or urn. Additional costs, which we are happy to arrange for you, may include expenses from your selected cemetery or crematory, as well as obituary listings or notices in selected newspapers and on specific websites.
Contact us and we will be pleased to provide you with a detailed overview of the expenses involved with your choice of services. Also, you can visit our online gallery to review pricing information on caskets, urns, and related items.
Are casket stores a less expensive option?
 Our pricing for caskets is comparable to that of casket stores or outlets. We can review and discuss the options with you in person or you can view them here on our website from the comfort of your own home.
Is cremation less expensive than burial?
Crematory fees are typically less expensive than traditional burial costs. Caskets, cemetery grave sites or burial vaults are not required. Ultimately, the overall expense depends on your family's plans and wishes.
What should I do if a death occurs in the middle of the night or over the weekend?
We are available twenty-four hours a day, seven days a week, every day of the year. All you have to do is call us at (800) 625-6105 and we will take care of the rest. One of our funeral directors will immediately be at your service to discuss the arrangements with you and to take care of all the details.
What is the purpose of embalming?
Embalming prepares the body for visitation. It is typically chosen when the selection of services include personal or family viewing.
If I have a loved one who passes away out of state, can your local funeral home still help?
Yes, we can help. As soon as we hear from you, we will make the appropriate contacts and take care of the details according to your wishes.
If I decide to have a cremation, can I still have a funeral or viewing?
Yes, you can choose to have a viewing, a funeral or memorial service, and then a cremation. We will arrange the services for your loved one based on your wishes.
Who pays for the funerals of the indigent?
We believe that everyone deserves a dignified service. Based on the legal residence of the individual who has passed, county regulations specify allowances for funeral and burial arrangements. We will make contact with the county and work with the family. In many cases, we absorb costs above and beyond what is provided by government agencies to ensure the individual a respectable burial.
What do funeral directors do?
Our priority is to be there for you always and to provide our compassionate and professional support for your family. We listen to you and your family. We listen to your wishes and those previously made known by your loved one who has passed away. With our warm and experienced approach, we carefully handle all of the arrangements to create a service that is authentic, polished, and of the highest quality. It is because we care and because we know you and your family deserve an experience of lasting value.
In detail, some of our responsibilities include seamless coordination with clergy, cemeteries, crematories, reception halls, restaurants, florists, musicians, veteran honor guards, veteran benefit offices, social security, city/town clerks and health departments, doctors offices, medical examiners offices, newspapers, airlines, and websites. It is our privilege to serve you and your family and to closely handle everything that needs to be done as to provide a meaningful service for your loved one.
What makes a licensed funeral director qualified for his or her services?
We are required to complete two years of specialized education and two years of apprenticeship. Following these requirements, state and national exams must be passed to become a licensed funeral director. Here at Friedel, Williams, & Edmunds, we also actively attend many seminars and courses to continue our education and complement our experience.
Should children attend funerals?
Many experts recommend that they do. It allows the child to be part of the family at a time when they need love and attention the most. If a child is leery of the funeral, we can help arrange a private moment before or after the service for the child to say goodbye. The important thing is that the child is with friends and family and not isolated from the situation.
How can I help a grieving child?
In our experience, here are a few pieces of advice that may help a grieving child:
Simply be there for the child. When they need to talk, listen. When they need comfort, embrace them. Show the child that you are there for them.
Tell stories and share fond memories about the departed and encourage the child to share their own memories.
Encourage the child to draw a picture or write a letter to their loved one who has passed away. These items could be placed in the casket or displayed during the service.
Frame a picture of the loved one for the child or give the child another memento to remember their loved one by.
Involve the child in the funeral service. Encourage them to read a poem or letter they wrote, or sing or play a song during the service. If they would prefer to just attend the funeral with family and friends, let them do what is most comfortable for them.
Are cemeteries running out of space?
Some city areas may have limited available cemetery space, but in most areas of the country, there is enough for the next 50 years without creating new cemeteries.
What is the advantage of a mausoleum burial?
Mausoleums offer a viable alternative for those who may not favor interment underground. They are clean, attractive settings and allow for a maximum number of entombments in a minimum amount of space.