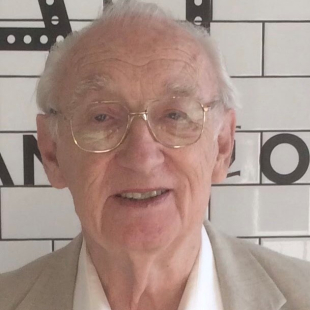 In Memory of BOHDAN J. RABIJ
October 14, 1930 - May 5, 2023
Resided in Utica, NY
---
Visitation
St. Volodymyr Ukrainian Catholic Church
4 Cottage Pl.
Utica, NY 13502
Service
St Volodymyr Ukrainian Catholic
4 Cottage Place
Utica, NY 13502
Cemetery
No Cemetery
---
Obituary
print this
BOHDAN J. RABIJ, passed away quietly at the Presbyterian Nursing Home in New Hartford on May 5, 2023, at the age of 92. A resident of Utica since 1951, Bohdan was born in Sambir, in western Ukraine, on October 14, 1930, to parents Julian and Jaroslawa Rabij. With the onslaught of WWII and the takeover of Poland (including western Ukraine) by the Soviet Union, the Rabij's fled to Germany, returning to Sambir in 1941, and then leaving permanently in 1944. They were part of the tide of Ukrainian refugees fleeing communism as assisted by the United States in camps throughout Germany under the Displaced Persons Act. In 1951, they finally were allowed to emigrate to the United States, to Utica.
Bohdan met the love of his life, Irene Miller, also, Ukrainian, in Utica and they were happily married in 1964. Irene sadly passed away in 2013, and Bohdan missed her dearly for the rest of his life. He was a gracious, outgoing, generous and charming man, with diverse interests and a warm heart. He spoke Ukrainian, Polish, German and Russian, and extended his hand to persons of all walks of life.
Bohdan obtained his Bachelor's Degree at Utica College and then his Master's Degree from the Maxwell School at Syracuse University. He first taught at Port Leyden High School, and then taught social studies for almost 30 years at Clinton High School, retiring in 1992. As a young teacher in Clinton, he was tasked with organizing its original "Black Studies" curriculum (as it was then called). He also taught various history classes as part-time faculty at MVCC. He coached Clinton HS's successful varsity soccer team from 1976 to 1980.
Bohdan was an ardent supporter of all causes Ukrainian in Utica, having been a Ukrainian boy scout (Plast) in Germany, and then joining SUM, another Ukrainian youth association in Utica. He led Utica's branches of the Ukrainian Congress Committee of America (UCCA) and the Ukrainian Organization of Four Freedoms for many years, before and after serving in various positions, and spearheading many of its activities, speaking at, writing about, and chairing many functions, from the 1970's through the 1990s, including Utica's celebrations of Ukrainian Independence at City Hall and Utica's commemoration in 1983 of the soviet man-made famine, the Holodomor, which devastated Ukraine from 1932-1933.
He was a devoted supporter and parishioner of Saint Volodymyr Ukrainian Catholic Church in Utica, teaching history for many years at its Ukrainian heritage school for young parishioners and then acting as secretary for its board of trustees for many years and volunteering at many events. For his support of the Church, he was awarded a certificate of appreciation from the Pope.
Bohdan is survived by his two children and four granddaughters: Christina Rabij-Schmeler, DDS, residing in Pittsburgh, PA, with her daughters, Isabelle and Elizabeth Schmeler; and Myron Rabij, Esq., residing in New York City, with his wife, Liudmyla, and their daughters, Ksenia and Maria, both born in Kyiv, Ukraine.
Funeral services will be held on Saturday, May 13, 2023, at Saint Volodymyr Ukrainian Catholic Church at 4 Cottage Place, Utica, NY. Viewing will commence at 10:00 a.m. followed by the funeral at 11:00 AM.
Donations may be made to Saint Volodymyr Ukrainian Catholic Church and/or to UCCA's fund to support Ukraine at https://ucca.org/aidreports/ .
Online messages of sympathy may be left at: www.fwefh.com
Arrangements are with the Ryczek Funeral Home, Utica.
---