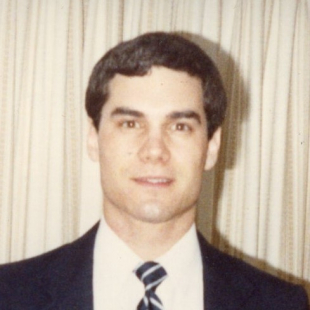 In Memory of Thomas Darryl Manning
April 28, 1963 - July 28, 2022
Resided in New Hartford, NY
---
Visitation
New Hartford
13 Oxford Road
New Hartford, NY 13413
Service
Friedel, Williams & Edmunds Funeral and Cremation Services
13 Oxford Road
New Hartford, NY 13413
Cemetery
Crown Hill Memorial Park
3620 NY-12
Clinton, NY 13323
---
Obituary
print this
Thomas Darryl Manning, 59, of New Hartford, NY passed away July 28, 2022 as the result of a home fire, at Upstate University Hospital. He was born in New Hartford on April 28, 1963 to Thomas A. and Beverly L. Ricci Manning.
Tom's education began in Remsen CS from K-8th grade. He enjoyed his childhood days especially being in nature with the Boy Scouts. He graduated 1981 from New Hartford CS. He graduated in 1988 from Utica College, Division of Syracuse University with a BA in English Literature and Business Administration. Tom also graduated in 2009 from MVCC with a AAS Degree in Chemical Dependency Counseling. He also earned a CASAC-T.
Tom's employment began at Mohawk Containers as a machine operator. He then became a rehab counselor at CARR in Clinton, NY plus teaching clients in the GED program. At MVCC, he was a tutor in the Learning Center instructing English writing and literature plus many other subjects. After graduating MVCC, Tom was employed at the Beacon Center, Herkimer, NY.
Tom was a happy child who grew to be a kind hearted man. He enjoyed working on his grandparents' farm and canoeing at his dad's camp. He loved his furry friends: Peter, Sam, Taffy, Max, and Biz. He played Table Tennis with his dad. But conversations were more serious about politics and investments.
Time with his mom began early as she read to him daily and favorite author was Dr. Seuss. He happily moved on to great literature by Hawthorne, Dickens, and Poe. Thirty years after college, he continued to daily read classics. Tom and Mom also talked and analyzed Psychology and shared ideas.
Tom was fascinated with traveling starting with Disney World as a child. He was impressed with Washington, DC as mom taught him history. His favorite adventure was three weeks in England going to the theatre every night and by day touring Windsor Castle, Stonehenge, and the British Museum. Tom was an intellect and closely studied all he read and saw.
Tom is survived by his parents, Thomas A. Manning, Summerfield, FL, and Beverly L. Floyd, New Hartford; aunts Nancy Wheeler, Ottawa, and Joyce Tatham, Central Square; plus many cousins.
He was predeceased by his grandparents, Jesse and Nancy Manning, Anthony J. Ricci, and Rosellen Nieman; uncle Richard Manning; and cousin, Todd Tatham.
Tom's funeral is Friday, August 5, 2022 at the Friedel, Williams & Edmunds Funeral Home, 13 Oxford Road, New Hartford. Visitation is from 12 noon to 1:00 PM and the service is at 1 PM, with burial following at Crown Hill Memorial Park.
Thomas was a true believer in the Protestant Christian Faith. From childhood, he read the Bible every day; and surely God has welcomed him home.
Dear Tommy,
You were a gift from God, and I tried every day to be the best mom possible. You often reassured me that I was, through childhood, college and adulthood. We played, studied, and learned from each other. May God be with you, and I will always love you. Mom
---