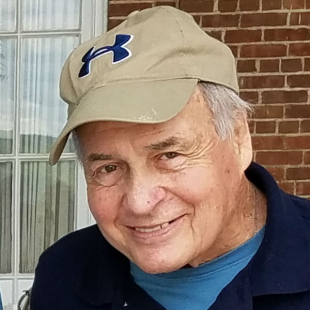 In Memory of Thomas Benton Pauley, II
July 25, 1936 - January 26, 2018
Resided in Middletown, RI
---
Visitation
New Hartford Methodist Church
105 Genesee St.
New Hartford, NY 13413
Service
New Hartford First United Methodist Church
105 Genesee St.
New Hartford, NY 13413
Cemetery
No Cemetery
---
Obituary
print this
Thomas Benton Pauley II, aged 81, gave up a rare takedown in his match against cancer on January 26th, 2018.
He was born July 25th, 1936 in Syracuse, NY to Rev. James N. Pauley Sr. and Irene Plants Pauley. Following his graduation from Pulaski High School, he set off to Baldwin-Wallace College in Berea, Ohio with his best friend and brother, Richard. Achieving his Master's Certificate in Education from Syracuse University led him to his cherished teaching career in the New Hartford Central School system, retiring in 1992. Never one to be idle as well as a conscientious family provider, he supplemented his income working for the Dept. of Transportation, local gas company and coaching a variety of sports teams throughout his long career. Tom served his country in the U.S. Army/Reserves during the Vietnam War Era conscientiously as he did family, friends and community.
His forte that burned brightest was as Coach Pauley. This aspect of his life resulted in 54 years of wrestling and 45 years of football coaching across numerous schools in Central New York. He served as a founding member of the Mohawk Valley Wrestling Club, coach/advisor for wrestling clinics at St. Lawrence University, and director of the Freestyle/Greco-Roman sectionals for years with the Empire State Games. "T.P." has been an honored inductee into the National Wrestling Hall of Fame, the Section III Wrestling Hall of Fame, and received the George Peavey Award for his dedication and commitment to the sport and multiple achievements including six state champions. His fervent love of physical fitness and sports included golf, basketball, running and abundant assortment of home gym equipment. T.P.'s compassionate and welcoming nature was given foundation as a lifelong Methodist at various churches from Upstate New York to Rhode Island. He expressed his faith through singing in the choirs, facilitating Sunday School and confirmation class, and most importantly - patiently waiting for his wife to be ready to go home.
He returned to teaching at The House of the Good Shepard in 1994-2004, using his experience in life, the classroom and on the mat to teach not only knowledge but wisdom, humor, and practicality.
As Tom built his career in teaching and wrestling, he was also blessed to build a family of five boys with Terry Zegarelli Pauley. Following retirement, he was blessed once more with helping to build a family of three girls with Laurie Percival Pauley.
The legacy of love lives on through his wife, Rev. Laurie Percival Pauley; brother Richard (Judy); sons Mark (Karen), John, Christopher ( Laura), Todd ( Julie), Michael (Sue); stepdaughters Emily, Arienne, Rachel; numerous grandchildren in Upstate New York and Alabama; nieces and nephews; and friends and colleagues too numerous to mention. He was predeceased by his older brother, Bert.
Many thanks are extended to the tremendous care and compassion of Dr. Bruce Elwell, Dr. Alicia DeTraglia, Dr. Noopur Raje and the MGH Multiple Myeloma Center/Infusion Center, and the 4th floor staff of Newport Memorial Hospital.
Words on a page cannot share the whole living story that is Tom Pauley. The family asks that you join them on Saturday, June 16, 2018 for a Celebration of Life in his honor and memory, which will be held at a time and place to be announced. In lieu of flowers, a scholarship in Tom's name is being created with details to be published at a later date.
Tom believed that every child was worth time and investment. He appreciated talent that could be honed to near perfection, in sport, academia or life. Yet his greatest satisfaction came to see those who possessed heart and a work ethic succeed in their goals. Tom's life is an example of these very qualities, done to the best of his ability and we find comfort in remembering his sly wit and unmistakable voice saying… "see you around the quadrangle."
The family invites you to join them on Saturday, June 16, 2018 at 1:00 PM at the First United Methodist Church, New Hartford, for a Celebration of Life in his honor.  Following the service, from 2:00 until 5:00 PM, there will be a dessert reception (his favorite food group!) in the church Fellowship Hall where the family asks you to consider this a "reunion of the heart." They offer this time for everyone to share stories, thoughts and personal memories to help us live boldly "until we meet again."
In lieu of flowers, donations may be made to the New Hartford Central School District for a scholarship to be established in his name.  Envelopes will be available at the service or may be directed to the New Hartford Central Schools, 33 Oxford Rd., New Hartford, NY 13413.
Arrangements are with Friedel, Williams & Edmunds Funeral and Cremation Services, New Hartford.
---