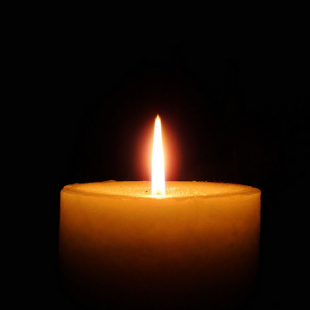 In Memory of Theodore Cale Jr.
October 10, 1921 - August 3, 2019
Resided in Utica, NY
---
Visitation
No Visitation
Service
No Services
Cemetery
No Cemetery
---
Obituary
print this
Theodore Cale Jr.
1921-2019
Ted completed his lifelong education on August 3, 2019.
He was born in Jersey City, New Jersey, on October 10, 1921 of parents Theodore Cale and Edith Isabel Quidor. The sorrow of not knowing his mother, who died in 1924, remained with him throughout his life.
He lived in Jersey City until age 10, then in North Arlington, New Jersey, where he graduated from high school in 1938. His college education, interrupted by World War Il, was resumed in 1946, and he graduated from M. I. T. in February 1948 with a degree in electrical engineering. From 1951 to 1953, Ted returned to military service with the U. S. Air Force, thereby completing a total of five years on active duty. He worked for the General Electric Company for 35 years in engineering and program management capacities until retiring in 1983. While Ted was on active duty as a lieutenant in the Army Air Force, he and Barbara Jane Horn were married on September 18, 1943, an expression of a love that continued throughout his life and was shared with three sons and their families. The boys were raised in the Town of Trenton, New York, where their parents lived for 48 years until moving to Acacia Village in Utica, New York. While residing in the Town of Trenton, Ted was very active in numerous area organizations including the General Electric Elfin Society, Glass Hill Golf Club, Utica Curling Club, Utica Maennerchor and the Holland Patent Central School Board of Education. He also contributed as a Literacy Volunteer, and a Red Cross Volunteer and blood donor
Ted is survived by his beloved wife, Barbara, and three sons: Douglas, daughter Amanda Hamilton and husband Tanner, son Eric and wife Andrea (Krueger), and their children Charlotte and Madeline. Robert and wife Alice (Mahoney), daughter Lauren Cunningham and husband Douglas, and their children, Megan and Seamus; daughter Andrea Binnick and husband Marc, and their children, Harrison and Graham. David and wife Nancy (Shore), and their children, Shannon and Mollie; and several nieces, nephews and grand nieces and nephews. He was predeceased by his sister Janet (Hosken) and daughter in law Ellen (Topkis).
At Ted's request, there will be no public religious or other observances of his life or death. He will be buried in the Evergreen Cemetery, Town of Trenton, New York, a quiet spot where many old friends lie.
Be not somber, Neither grieve.
In your lives I know I live.
Arrangements are with Friedel, Williams & Edmunds Funeral and Cremation Services, New Hartford.
---