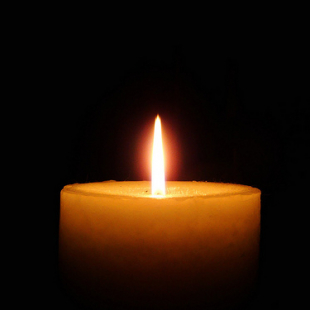 In Memory of Sharon Dixon
September 29, 1952 - December 31, 2019
Resided in Utica, NY
---
Visitation
Utica
1123 Court Street
Utica, NY 13502
Service
Friedel, Williams & Edmunds Funeral and Cremation Services
1123 Court Street
Utica, NY 13502
Cemetery
No Cemetery
---
Obituary
print this
In Loving memory of
Sharon Dixon
9-29-1952-12-31-2019
Sharon Dixon was born, September 29th, 1952 in Trenton NJ to the late Mayo William and Cleveland Leggions. Sharon was called home on December 31, 2019.

Sharon grew up in Trenton, NJ .Upon graduating from high school she moved to Jersey City. Where she met her first love. The late Leon Kearny Sr, they fell in love quickly and from this union were 3 children: Leonetta, Leon Jr, Samuel Kearny. She later met Jounie Wright and from this union Courtney Wright joined her loving family.
As Sharon moved on with her life she settles down and married Joe Dixon of Utica NY and made Utica her home.Sharon fell in love with Upstate NY. She really open her heart to the city and with her love of children. Sharon was a homemaker loves to cook, sewing, music etc..
Sharon always had an open door for all, if you walked through her door, homeless or strayed or just a smiling she loves you, she would adopted you too. Sharon has the same love for pets.
Sharon has accomplished so much that there won't be enough time to mention everyone stories. So to know Sharon Dixon aka Mama Sharon was to love her, you met a friend, confidant, she was a wonderful person. Sharon was a mother, grandmother, sister, aunt, godmother and a friend.
She will be truly missed. Rest on until we meet again
Sleep in peace, Mom we Love you
Sharon leaves to cherish her loving memory her daughter Leonetta, her sons Leon Jr, and Sam, Courtney and daughter in law Claudine Wright; her 5 grandchildren, Deja, Samuel Jr, Rovay, Darius and Claudiana.  Sharon was preceded by her sister Debra miles and brother Cleveland Leggions Jr. Nephews, Yusef, YOYO, Eric .Dear friend Kelly, and a host of family and friends.
Psalm 27
The LORD is my light and my salvation; whom shall I fear? the LORD is the strength of my life; of whom shall I be afraid?2 When the wicked, even mine enemies and my foes, came upon me to eat up my flesh, they stumbled and fell.3 Though an host should encamp against me, my heart shall not fear: though war should rise against me, in this will I be confident.4 One thing have I desired of the LORD, that will I seek after; that I may dwell in the house of the LORD all the days of my life, to behold the beauty of the LORD, and to enquire in his temple.5 For in the time of trouble he shall hide me in his pavilion: in the secret of his tabernacle shall he hide me; he shall set me up upon a rock.6 And now shall mine head be lifted up above mine enemies round about me: therefore will I offer in his tabernacle sacrifices of joy; I will sing, yea, I will sing praises unto the LORD.7 Hear, O LORD, when I cry with my voice: have mercy also upon me, and answer me.8 When thou saidst, Seek ye my face; my heart said unto thee, Thy face, LORD, will I seek.9 Hide not thy face far from me; put not thy servant away in anger: thou hast been my help; leave me not, neither forsake me, O God of my salvation.10 When my father and my mother forsake me, then the LORD will take me up.11 Teach me thy way, O LORD, and lead me in a plain path, because of mine enemies.12 Deliver me not over unto the will of mine enemies: for false witnesses are risen up against me, and such as breathe out cruelty.13 I had fainted, unless I had believed to see the goodness of the LORD in the land of the living.14 Wait on the LORD: be of good courage, and he shall strengthen thine heart: wait, I say, on the LORD.
The memorial services will be on Tuesday at 1:00 at the Friedel, Williams & Edmunds Funeral and Cremation Services, 1123 Court at York Sts., Utica. Calling hour will be from 12:00 to 1:00 prior to the service.
---