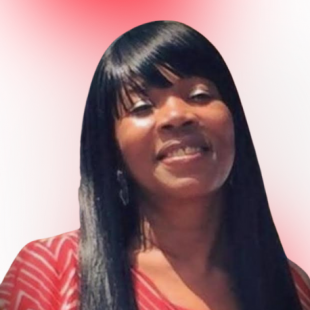 In Memory of Sabrina Bell
December 23, 1963 - August 4, 2022
Resided in Utica, NY
---
Visitation
No Visitation
Service
Friedel, Williams & Edmunds Funeral and Cremation Services
1123 Court Street
Utica, NY 13502
Cemetery
No Cemetery
---
Obituary
print this
A time to be born...
Sabrina was born December 23,1963 in Tampa Florida - The eldest child of the late Ray Johnson and Margaret (Elbert) Bell.
A time to educate…
Sabrina moved to Utica, NY at the age of two years old. She was educated through the Utica School District and attended BOCES cosmetology school.
A time of motherhood…
Sabrina gave birth to three children two daughters; Shendell Bell of Charlotte, NC, Nakisha Fontenot of Orange, NJ and one son Reginald Bell of Utica, NY.
A time to work…
Sabrina held several jobs throughout her life. She worked at the Mohawk Valley Psychiatric Center for 13 years and then moved on to the Heritage Home.
A time to play…
Sabrina affectionately known as "Strawberry" enjoyed listening and dancing to good music. She enjoyed the comforts of home and good food. Sabrina was known to express exactly how she felt. She lived life on her own terms and didn't care what others thought. Her mantra was to put a "H" on your chest and handle it! She was admired for her strength and her no-nonsense persona.
A time to rest…
On August 4, 2022 the woman known as Sabrina Renee Bell entered eternal rest. She was preceded in death by her mother- Margaret Bell, father -Ray Johnson and stepfather -Elbert Bell. Her grandparents Bishop Idella C Mitchell (Reuben) and Walter Kendrick and nephew Kohlman Gary.
A time to remember…
With fond memories to cherish her life she leaves
Her children: Shendell Bell, Nakisha Fontenot and Reginald Bell
Her grandchildren: Mario Floyd Jr, Janiyah Bell and Aleyna McAllister
Her Siblings: Telecia (William) Rann, Mark Bell and partner Robbie Slade, Cynthia Bell, Cassandra Bradley, Emily Bell, Alberta Bell and Elbert Bell.
Her dear friends: Keith Carter of Utica, NY and Lishia Lyles of Syracuse, NY, Turetha Peak and Diane Patterson of Utica, NY. A special bond with nephew Mounir Howard and a host of other nieces, nephews, cousins and friends.
Thank you…
The family of Sabrina would like thank everyone for their donations and kind words of encouragement during this time. Special thanks to Dr. Brehaut and Dr. Kaul and the ICU nursing staff at St. Elizabeth Hospital. John Boyd of Integrity II Café.
Family will receive friends and commemorate her life at Friedel, Williams & Edmunds Funeral Services located at 1123 Court Street, Utica, NY 13502 on August 13, 2022 at 1:30pm.
The Bell Family requests in lieu of flowers, that donations are sent to Life in the Harvest Christian Center, 231 Franklin Ave, NW, Concord, NC 28025. For those writing checks please add in the memo line Sabrina Bell Memorial. Donations sent via Cashapp please use $lithcc.
---