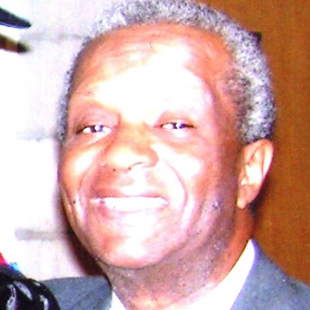 In Memory of Richard Townsend
June 25, 1945 - December 14, 2021
Resided in Rome, NY
---
Visitation
Private Visitation
Service
Rome Seventh day Adventist Church
6739 Sutliff Rd
Rome, NY 13440
Cemetery
Private Cemetery
---
Obituary
print this
Richard Townsend was born in Buffalo, NY on June 25, 1945. As the eldest of three siblings he was raised, educated and in his early years, employed in Niagara Falls, NY.
In 1972 Richard moved to New York City and became a member of the Crossroads Seventh Day Adventist Church and later became affiliated with the Mt. Sinai Seventh-day Church. In 1989 he moved to Utica, NY and later transitioned to Rome, NY. He enjoyed membership with the Rome and Camden Seventh day Adventist Churches. He had a passion for community and made lifelong connections in each congregations. He will be remembered for his authentic enjoyment in giving Bible Studies and preaching.
Richard was an avid singer and music was therapy for his soul. He loved to minister in song at church services and revivals. Richard enjoyed walking in nature and playing Monopoly and Uno.
He was proud of his daughters and his grandchildren were the delight of his life. Richard leaves a host of family and friends who will cherish precious memories and carry on his legacy of faith and living life on purpose.
The family extends a very heartfelt thanks and deep appreciation to Richard's incredible caregivers – who provided him a quality of life right to the end that would have otherwise not been possible. They will forever remain in the family's hearts.
A memorial service will be held on January 23, 2022 at the Rome Seventh day Adventist Church in Rome, NY at 1pm, 6739 Sutliff Road, Rome, NY 13440. Arrangements are with the Friedel, Williams & Edmunds Funeral and Cremation Services, 1123 Court St., Utica.
Donations may be made to the Abraham House, Utica, Hospice and Palliative Care, Inc. or at the Memorial Service, January 23, 2022, at the Rome Seventh-day Adventist Church, 6739 Sutliff Road, Rome, NY 13440.
---