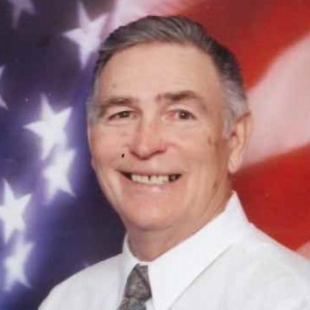 In Memory of Otto H. Herrmann, Jr.
January 26, 1940 - August 19, 2023
Resided in Holland Patent, NY
---
Visitation
Trinity Lutheran Church
2620 Genesee St
Utica, NY 13502
Service
Trinity Lutheran Church
2620 Genesee St.
Utica, NY 13502
Cemetery
Acushnet Cemetery
91 Main St
Acushnet, MA 02743
---
Obituary
print this
Otto H. Herrmann, Jr. - January 26, 1940 - August 19, 2023 (83 years).
Otto H. Herrmann, Jr., child of God, was born to Andriena J. (Omundson) and Otto H. Herrmann, Sr. January 26, 1940, in Gruver, Iowa.
He attended rural public schools in Iowa and Minnesota, then attended Crown Christian School in Crown, MN during his Lutheran confirmation training. Attending Concordia Academy for Boys in St. Paul, MN Otto was the football quarterback and played baseball, wrestled, and played basketball before graduating in 1957.
The following year, Otto had the opportunity to play baseball with a farm club. However, with the guidance of his parents he joined the U.S. Navy and served from 1958-1962.
After serving his country, not wanting to return to MN to milk cows, he stayed on the East Coast. He took a job as a night-time gasoline station attendant. He went on to work for Fred Astaire Dance Studio in Boston achieving gold status. Then he opened his own Sonny James Dance Studio. Next he worked for Raytheon and Allstate. When Allstate Insurance left the state of MA, he opened his own agency. In addition, having purchased a farm, he made and sold hay, freezer beef and whole chickens.
The guitar he received as payment of debt while in the Navy was put to good use singing at nursing homes and later in a duet music ministry with his wife Deborah whom he married in 1985. They sang folk and gospel music at churches, county fairs, community events, and helped start Advent Lutheran Church in Middleboro, MA.
His work with the Downey Little League Program, to incorporate children of all abilities to be able to participate in athletics enhanced the lives of many in the Brockton, MA area. Otto could always be counted on to coach or sponsor a team. He could be counted on in his work with the Coast Guard Auxiliary and then Homeland Security as well.
No matter where he lived, Otto was active in his church congregation as a musician, Sunday School teacher, Confirmation teacher, elder and helper of the people. Currently a member of Trinity Lutheran Church, Utica, NY he touched the lives of many members. He hired many young people to work on the farm, giving them their first job where they also received some financial training and Christian life-skill advice.
Otto enjoyed hunting, fishing, and reading mysteries.
He is survived by wife: Deborah; sons: Daryn (Jonathan) Adams, Josh (Kimberly) Herrmann, Shawn Herrmann and Flobert (Louise) Kadja Thomi; daughter-in-law Kelley Hosmer; brother Daniel (Yvonne) Herrmann, grandchildren, nieces, and nephews.
He was predeceased by his parents; son: Otto H. Herrmann, III; sisters: Marlene Trebesch, Gloria Papenfuhs, and brother Allen Herrmann.
Visitation will be at Trinity Lutheran Church, 2620 Genesee St., Utica, NY on Thursday, August 24 from 4 - 6 p.m. Immediately following visitation will be a Celebration of Life service at the church. Arrangements are with Friedel, Williams & Edmunds Funeral and Cremation Services.
Interment will be in Acushnet Cemetery, Acushnet, MA at a time to be determined.
Otto's words to you would be "Believe in Jesus and be saved from your sins so you will have eternal life."
For online expressions of sympathy go to fwefh.com.
---