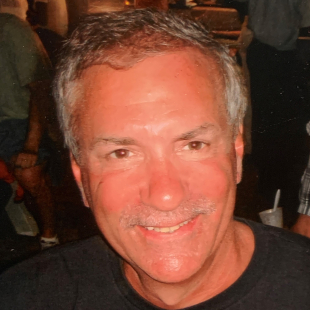 In Memory of Nicholas (Nick) James Bankert
October 23, 1951 - June 27, 2021
Resided in Thendara, NY
---
Visitation
St. Bartholomew's Church
103 Crosby Blvd.
Old Forge, NY 13420
Service
St. Bartholomew's Church
103 Crosby Blvd.
Old Forge, NY 13420
Cemetery
No Cemetery
---
Obituary
print this
Nicholas James Bankert ("Nick") passed away peacefully surrounded by family at the age of 69 on Sunday, June 27, 2021 in Thendara, NY.
Born on October 23, 1951, in Utica, NY, Nick was the fourth of ten children. He was predeceased by his parents, Marguerite Maloy Bankert and Robert Anthony Bankert, and his older brothers, Peter and Bobby. Nick is survived by his longtime girlfriend and business partner, Felicity Alexandra Davey; three children: Sarah Clarke Bankert (Christopher Weeks), Robert Maloy Bankert (Megan), and Angus James Bankert; four grandchildren: Miles, Emma, Julia and Thia; and seven siblings: Catherine Kernan (Edward), Joan Kernan (David), Andrew Bankert (Gayle), Carol Carpentier, Richard Bankert (Liz), John Bankert (Ellen), and Thomas Bankert; his sister-in-law Mary Alice Bankert; his former spouse Ellen Kernan Pierno; his best friend Eric Del Buono; and many nieces, nephews, great-nieces, great-nephews and cousins.
Nick grew up in New Hartford, NY and attended New Hartford High School. He graduated from Niagara University with a degree in Marketing. He started his long and storied career as an entrepreneur in Kingfield, Maine, running the Frozen Logger Restaurant and Inn. Next, he moved to Barneveld, NY and opened The Flotilla Restaurant, which became a local mainstay. Always interested in exploring new business opportunities, he then built Clinton Forks, a fine dining establishment in New Hartford, with the investment and support of family and friends. This beautiful building eventually became the Siegenthaler Center for Hospice and Palliative Care.
After Clinton Forks, Nick moved to Old Forge and worked as Executive Chef at the Adirondack League Club for many years. He then launched a series of successful food businesses, including Maloy's Main Street Bar and Grill, the Adirondack Café, and finally the Thendara Pine Restaurant, which he ran jointly with Felicity Davey. He was a regular fixture at McCauley Mountain, catering local events and weddings, promoting the McCauley Mountain Music Fest and operating the Last Run every winter for 20 years, where his fries were legendary amongst the local kids.
Nick employed most of his siblings, all of his children, and a great many people from the Old Forge area in his many restaurants. An entire generation learned how to host, wait tables, bus, cook, wash dishes, and bartend under his impatient tutelage. "Keep it moving!" could be heard throughout the many kitchens he ran.
Nick loved being a part of the Old Forge community. He was the President and a longtime member of the Central Adirondack Association (CAA). He donated to numerous causes, always willing to lend a hand or chip in for fundraisers, or host one at a cut-rate cost. He loved running the Boilermaker and completed 32 races, including the morning after his daughter's wedding and during his treatment for cancer.
A perennial jokester, his sense of humor and seemingly endless supply of stories will be missed the most, along with his generosity and dedication to supporting the civic and business life of Old Forge.
The family would like to extend deep gratitude to Felicity Davey, Gayle Bankert and Dr. Alicia Detraglia for their critical support and love during Nick's illness.
In lieu of flowers, please consider making a donation in honor of Nick to one of the following local nonprofits: Kinderwood please donate through their website at www.Kinderwood.org and Polar Bear Ski Club, make a check out to: "Friends of the Polar Bears", PO Box 544, Old Forge, NY 13420.
A memorial service for Nick will be held on Tuesday, August 17 at St. Bartholomew Church, 103 Crosby Blvd, Old Forge, NY. The Church will be open at 2:00pm for greeting the family and the service will begin at 3:00pm. Arrangements are with the Friedel, Williams & Edmunds Funeral and Cremation Services, New Hartford.
For online expressions of sympathy go to www.fwefh.com
---