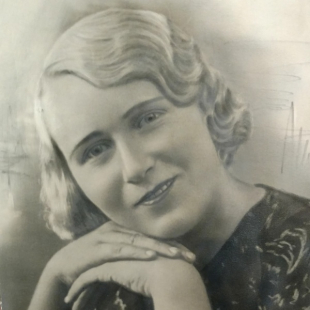 In Memory of Natalya V. Kislyak
August 25, 1921 - September 2, 2018
Resided in Frankfort, NY
---
Visitation
Utica
1123 Court Street
Utica, NY 13502
Service
Slavic Pentecostal Church
2191 NY-5
Utica, NY 13502
Cemetery
Forest Hill Cemetery
2201 Oneida St
Utica, NY 13501
---
Obituary
print this
Frankfort – Natalya Vasilyevna Kislyak, 97, passed away peacefully at home on September 2, 2018, with her family nearby.
She was born August 25, 1921, in Rostov on Don, Russia, to Vasiliy and Yelena (Guboriva) Gnedin. Natalya completed schooling and trained as an accountant. Her career was brief due to the outbreak of war. Following the untimely deaths of her father and brother, she drove fuel trucks for the Russian Air Force until her capture by German forces. Natalya spent two years in a labor/capture camp until being assigned as a housekeeper/cook to a prominent German family. She attended church regularly with this family, and it was during this time that she became a Christian. At the time of her death she was a member of the Slavic Pentecostal Church in Utica.
Following the end of the War in 1945, Natalya married Tikhon I. Kislyak. The couple returned to the USSR where they raised their seven children. Natalya spent her time caring for her family as best she could; she enjoyed raising vegetables in her garden, making sure that absolutely nothing went to waste. In 1991, the family was able to immigrate to the United States. Mr. Kislyak passed away in February 2009.
Survivors include her seven children and their spouses, Nikolay (Galina), Leonid (Lyubov), Vera (Peter), Nadezhda (Vladimir), Yakov (Tatyana), Pavel (Lyubov), and Tatyana (Michael); 40 grandchildren; and 89 great-grandchildren. In addition to her husband, she was predeceased by a grandchild, Natalia, and three great-grandchildren, Angelika, Zoe, and Sulamia.
Her funeral will be Wednesday at 7 p.m. at the Slavic Pentecostal Church, 2191 State Route 5, Utica. Interment will be Thursday at 10 a.m. in Forest Hill Cemetery, Utica. Visitation will be Wednesday from 3-5 p.m. at Friedel, Williams & Edmunds Funeral and Cremation Services, 1123 Court Street, Utica.
---