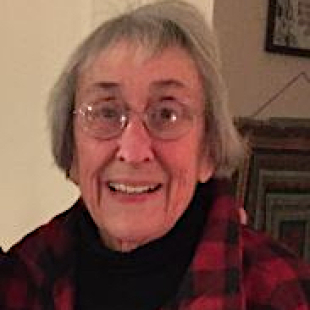 In Memory of Mary Anne Buteux
December 8, 1931 - May 18, 2023
Resided in Clinton, NY
---
Visitation
Private Visitation
Service
Private Service
Cemetery
Private Cemetery
---
Obituary
print this
Mary Anne Buteux died peacefully on May 18, 2023, in the presence of caring staff at the Lutheran Home in Clinton where she had resided since 2018. She was 91 years old.
Mary Anne was born on December 8, 1931 in Utica, New York. Her parents were Bertha and Joseph Luebbert. Mary Anne attended Blessed Sacrament Elementary School and graduated from Utica Catholic Academy in 1949 and earned her bachelor's degree from Oswego State Teachers College in 1953. At Oswego, Mary Anne met the love of her life, Harry F. Buteux; the couple married on July 11, 1955. Mary Anne taught for two years in the Whitesboro school system while Harry served in the U.S. Navy aboard the U.S.S. Franklin Delano Roosevelt aircraft carrier. Mary Anne and Harry both taught at Cherry Road School in Westvale, a Syracuse suburb, until they moved to New Hartford in 1959. Harry taught sixth grade science at the Point School in New Hartford before serving as principal at Robert K. Myles Middle School. Harry died in 1974 after a long battle with cancer.
Following Harry's death, Mary Anne tapped into her courage and embraced new opportunities. She worked for several years at Catholic Charities in Utica before she became proprietor of The Clutterhut in Clinton, a gift boutique with an array of handmade goods. She was a popular figure on West Park Row, always happy to meet new folks and chat with friends of all ages. And enjoy a Hemstrought's half-moon, of course.
A long-time parishioner at St. John the Evangelist Catholic Church in New Hartford, Mary Anne was one of the first women to serve as a lay eucharistic minister and a trustee. In the early 1990s, she assisted with the Bosnian refugee resettlement in Utica and also served on the board of Habitat for Humanity. Mary Anne had a lifelong interest in genealogy and a passion for local history; she became an ace researcher and dedicated volunteer at the Oneida County Historical Society. Mary Anne also taught memoir and writing classes at SUNY Polytechnic Institute.
Mary Anne leaves behind her four children and their spouses: Andrew and Julia Buteux of Watch Hill, Rhode Island; Martha and Stephen Winslow of Manlius, New York; Maria and Edwin G. Reade III of Arlington, Vermont and Pawling, New York; and Steven and Alyssa Buteux of New Hope, Pennsylvania. She also had four grandchildren: Sarah, Alexander, and Zachariah Buteux, and Eliot Jane Buteux.
The family will hold a private service in early June, and Mary Anne's ashes will be interred alongside her beloved Harry in Calvary Cemetery, Utica. Arrangements are with Friedel, Williams & Edmunds Funeral and Cremation Services, 13 Oxford Rd., New Hartford.
To honor Mary Anne Buteux's life and contributions, please consider a donation to the Lutheran Home-Central New York or the nonprofit of your choice.
For online expressions of sympathy go to fwefh.com.
---