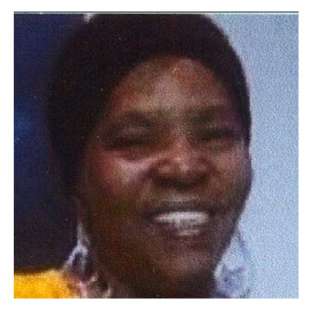 In Memory of Marguerite E. Phillips
June 6, 1952 - February 5, 2021
Resided in Utica, NY
---
Visitation
Utica
1123 Court Street
Utica, NY 13502
Service
Friedel, Williams & Edmunds Funeral and Cremation Services
1123 Court Street
Utica, NY 13502
Cemetery
Forest Hill Cemetery
2201 Oneida St
Utica, NY 13501
---
Obituary
print this
Marguerite E. Phillips (Bopsie), age 68 of Utica, went home to be with the Lord on Feb 5th, 2021, at Faxton-St. Luke's Hospital.
She was born June 6, 1952 in Utica, daughter of the late July and Eliza (Richardson) Phillips. Marguerite was educated at UFA. She was employed at Dunlop Tires in her earlier years, but her true calling was as a caretaker. Marguerite was "the neighborhoods mom"; her door was always open, and a hot meal was ALWAYS on the stove. She was known for her fashion, and wouldn't even go to the corner store without her makeup and jewelry on. Marguerite was also known for her quick wit and "tell it like it is" attitude. Most importantly, though, she was known for the love she showed, not only to her family, but to all whom she encountered.
Marguerite is survived by her daughter, Sheila (Ali) Goff, and sons, Percy Phillips, Alex Steele, Jr. (Manny Man), and Justin (Shamiya) Phillips, all of Utica; a beloved sister, Sylvia (Noris) Hymon, of Utica; 12 grandchildren; 7 great-grands; and 1 great-great-grand; along with a host of nieces, nephews, cousins, and special friends. She was predeceased by her loving brothers Walter, Ulysee, John, and Willie "Bill" Phillips, her sister Loretta Hatter, and special friend Lindsey McCants.
The family would like to thank the staff at Faxton-St. Luke's, along with the dialysis team. A special thank you is extended to Lori Fioertino for the kindness and compassion she showed to the family during these difficult times.
Visitation will be held Wed., Feb 10th from 11am to 1pm at Friedel, Williams & Edmunds Funeral and Cremation Services, 1123 Court St., Utica, with services following at 1pm. Interment will be held at Forest Hill Cemetery. Due to Covid and social distancing, visitation is limited to immediate family and masks are required. A zoom link will be provided for others to express their love and sympathy for Marguerite.
---