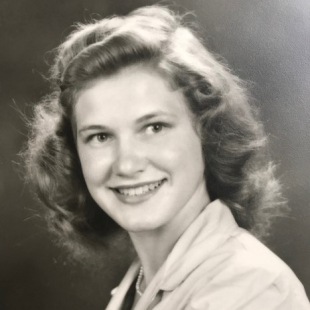 In Memory of Louise Horchner Failing
July 6, 1928 - September 16, 2022
Resided in Utica, NY
---
Visitation
No Visitation
Service
No Services
Cemetery
No Cemetery
---
Obituary
print this
Louise Horchner Failing passed away on Friday, September 16, 2022 in Utica, NY. She was 94 years old.
Louise was born on July 6, 1928 in Watertown, NY. The third of four children, Louise was the daughter of Richard August Horchner and Louise Pintard Robinson. Louise graduated from New Hartford High School in 1947 and studied at Utica College. She received her Diploma of Fine Arts from Pratt School of Art at Munson-Williams-Proctor Institute.
In 1950, Louise married Second Lieutenant Elliot Knott, a graduate of West Point. He passed away in a tragic fighter aircraft accident in Japan in 1951 when the tail of his P-80 Shooting Star was sheared off during a steep turn in a training flight.
In 1954, Louise married Willard Nelson Failing, MD, an ophthalmologist who practiced in Utica, NY for many years. He passed away in 2009.
Louise worked at Colonial Williamsburg in Virginia in the audio-visual department. She was a surgical assistant and an ophthalmic assistant in her husband's practice.
Later in life, Louise enjoyed traveling to many US Coast Guard facilities, including Ketchikan, Alaska, where her son was stationed.
A lifelong student at Pratt MWP, Louise was an accomplished printmaker as well as an expert papermaker and handmade paper sculptor. She worked with handmade paper collage incorporating found objects into the hundreds of pieces she created during her life. She was also a painter and sculptor, occasionally sculpting busts of her friends. She exhibited her work in over eighty shows locally and in Chautauqua, NY, Cape Cod, MA and Abington, PA. She won a number of awards including first prize at the Annual Rural Life Exhibit, Gannett Gallery, SUNY Institute of Technology. Her husband, Will, fabricated frames and protective cases for safely transporting her art pieces to shows.
Louise loved to read and usually had a mystery nearby. She was happiest outside - gardening, landscaping, and planting trees – and was always willing to pitch in and help when others needed it. She attributed her longevity to staying active by shoveling snow, mowing the lawn, planting trees and helping her son with construction jobs, right up until the end. She particularly enjoyed handling the safety lines when her son was working on the roof. Louise enjoyed boat trips the family took down the Erie Canal and along the Hudson River to Long Island Sound. Trips on Oneida Lake and along the St. Lawrence River to the Expo in 1967 were also memorable.
Louise was a joyous person and had quick access to her funny side. She enjoyed giving inspired musical advice to her violin-playing daughter who played for her often. People were drawn to Louise because she was a good listener and helped others see what was positive and interesting in themselves.
Louise was predeceased by her brothers John Pintard Horchner (and his wife, Walteen) and Richard Screven Horchner. She is survived by her sister, Charlotte Cushman Horchner Paulsen, her son, Robert Willard Failing (and his wife, Barbara Larmon Failing), her daughter, Linda Louise Failing Ford (and her husband Ben Pierson Ford), two grandchildren, Gates Robert Larmon Failing and Sonya Maxine Gorski and a great granddaughter, Mulan Linda Gorski Teh, along with many nieces, nephews and grand nieces and nephews.
In lieu of flowers, donations to Munson-Williams-Proctor Arts Institute would be most appreciated.
---