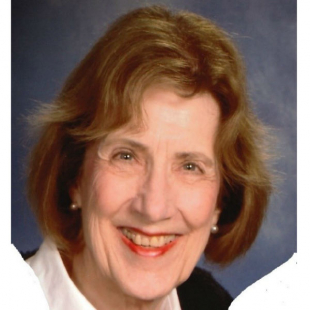 In Memory of Kathleen R. Jarrett
August 2, 1945 - August 12, 2019
Resided in New Hartford, NY
---
Visitation
No Visitation
Service
New Hartford Presbyterian Church
45 Genesee St.
New Hartford, NY 13413
Cemetery
No Cemetery
---
Obituary
print this
Kathleen R. Jarrett, 74 of New Hartford, N.Y. passed away after a long illness on August 12, 2019 at Crouse Hospital in Syracuse, N.Y. with her loving family by her side.
She was born August 2, 1945 in Washington, Georgia a daughter to Jack B. and Helen C. Reiber. Kathleen was a 1963 graduate of Marietta High School Marietta, Ga., and she earned a BS degree in early childhood education in 1983 from Kennesaw College (now Kennesaw State University). Her daughter Mary Burgess was also a graduate of Kennesaw State University, a fact Kathleen was very proud of. Kathleen's career was spent in banking retiring in February 2004 as a banking center manager with Wachovia Bank in Atlanta, Ga. Upon her arrival in New Hartford in June of 2005 she got very involved in the community. First with the Genesis Group, later on with the Seed and Weed Garden Club and later on serving as a trustee with the New Hartford Town Library. Kathleen was very active in her beloved New Hartford Presbyterian Church serving as a deacon, two terms on the governing session and two terms as treasurer. She considered herself the unofficial greeter to visitors of the church. She was active in her P.E.O. (Philanthropic Education Organization) chapter serving as chapter president two times. She enjoyed playing dominoes and more recently Mah – Jongg. She was also an avid reader.
On October 9, 1976 she married her husband of nearly 43 years Paul Jarrett at St. James Episcopal Church in Marietta, Ga.. Kathleen is survived by Paul and their daughter Mary Burgess Roesch, her husband Barry Roesch and two granddaughters Madeleine and Elizabeth of Cape Vincent, N.Y. She also leaves behind a brother John Reiber and his wife Deborah of Camilla, Ga. and two nieces Megan Cassidy of Brentwood, Tn. and Page Williamson of Auburn, Al.
She will be greatly missed by all who knew and loved her and worked with her, from her family, church family and by her P.E.O. chapter BW sisters and her sisters in other P.E.O. chapters she knew.
God Bless Kathleen Jarrett!
There will be a celebration of Kathleen's life Saturday September 14th at 10:30am at the New Hartford Presbyterian Church 45 Genesee Street New Hartford, N.Y.
---