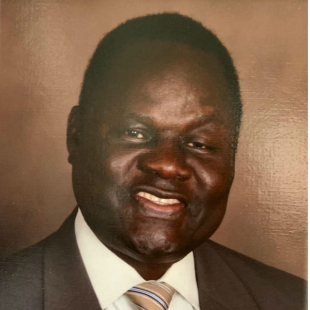 In Memory of Joseph Nyakwamba Muok
June 7, 1952 - January 9, 2020
Resided in New Hartford, NY
---
Visitation
New Hartford
13 Oxford Road
New Hartford, NY 13413
Service
Seventh-Day Adventist Church
1134 Herkimer Rd
Utica, NY 13502
Cemetery
No Cemetery
---
Obituary
print this
Joseph Nyakwamba Muok, 67, of New Hartford; died on Thursday, January 9th, 2020, at The St. Elizabeth Medical Center.
He was born on June 7th,1952 in Kenya, a son of the late Nathaniel and Aska Otuga Muok. A very intelligent and ambitious scholar, Joseph immigrated to the United States and graduated from Meharry Medical College in Nashville, TN. He was a well known Obstetrician-Gynecologist with the Slocum Dickson Medical Group for over 20 years. His work was his passion and he took great pride in ensuring his patients had the best care possible.
Joseph was a devout Christian and an active member of the Utica International SDA Church. He loved his family dearly and cherished the time they spent together. Joseph enjoyed fine dining, especially any meal that included salmon as an entree.
He is survived by his loving wife, Pauline Oruya-Muok of New Hartford; children, Noel O. Nyakwamba of Albany, Aska A. C. Muok, of New Hartford, Laureana J. Muok of Syracuse, Christiane S. Muok of Syracuse, and Paul S. Oruya of New Hartford; nieces Carolyn Opee and Beatrice Opee of Liverpool; three brothers, four sisters, and numerous nieces and nephews.
The family would like to thank the community as well as their friends and extended family for all of their kind words and support.
Calling hours will be on Wednesday, January 15th at 4:00 p.m - 7:00 p.m. and will be held at Friedel, Williams & Edmunds Funeral and Cremation Services, 13 Oxford Rd., New Hartford. A memorial service to celebrate his life will be on Friday, January 17th at 4:00 p.m - 7:00 p.m. and will be held at the Utica International SDA Church, 1134 Herkimer Rd, Utica. Interment will take place in his home country, Kenya.
---