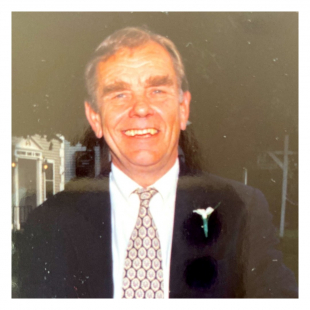 In Memory of James Prescott Balch
February 24, 1933 - April 5, 2021
Resided in Clinton, NY
---
Visitation
No Visitation
Service
No Services
Cemetery
No Cemetery
---
Obituary
print this
Clinton, N.Y.- James P. Balch, 88, died peacefully at the Siegenthaler Hospice Center on April 5, 2021.
Jim was born on February 24, 1933 in Utica, N.Y., the son of Richard Horrocks and Elizabeth
Prescott Balch. He graduated from Berkshire School, Sheffield, MA. in 1951 and then continued
his education at Hamilton College, Clinton, NY graduating in 1955.
After serving two years as a draftee in the U.S. Army, Jim settled back in the Utica/Clinton area working at his family's company, Horrocks-Ibbotson, eventually becoming
president. In April 1958, he was united in marriage to Gretchen Marcy Balch of Wilmette, IL.
The family eventually sold the Horrocks-Ibbotson business to the Gladding Corporation in 1970 and soon after he bought the Dragon Fly Fishing Tackle Company in Sumter, South Carolina. After several years of living in the south, the northeast was calling him back. In 1974, Jim returned to Berkshire School to become CFO/Director of Development until his retirement in 1996. Jim and Gretchen returned to Clinton and spent their winters in Treasure Cay, Bahamas enjoying golf, tennis, friends, family visits and an occasional goombay smash.
Jim was deeply involved in his community serving on numerous Boards throughout his life. Among the various positions he held were United Way of Utica, Hamilton Alumni Council, Berkshire School Trustee, The House of the Good Shepherd and Kirkland Art Center.
Jim was a member of the Sadaquada Golf Club since 1954 where he played many rounds with friends and family. He thoroughly enjoyed the fact that he was able to shoot his age right up until last summer.
"Big Jim" is survived by his wife, Gretchen Balch of 63 years, his children, Thomas S. (Paula) Balch of Clinton, NY, Michael M. (Helen) Balch of Wilmette, IL, Carolyn B. (Michael) Streett of Wilmette, IL; ten grandchildren; 2 great grandchildren; his siblings, Barbara (Tim) Colt and Richard (Judy) Balch and many nieces and nephews. He was predeceased by his parents, his sister, Cynthia Barns and brother-in-law, Arthur Barns.
Arrangements have been entrusted to Friedel, Williams, & Edmunds Funeral & Cremation Services. In keeping with Jim's wishes, there will be no calling hours. A memorial gathering will be held in his honor this summer.
Contributions in Jim's memory may be made to the Bill Duryee Minority Scholarship, Berkshire School, Sheffield, MA or Hospice & Palliative Care, New Hartford, NY
---