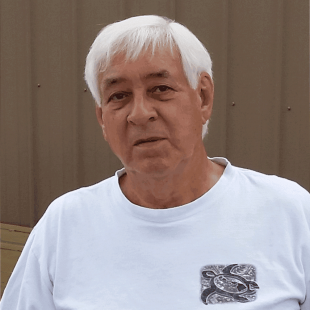 In Memory of James M. Rasmussen
July 23, 1936 - January 25, 2019
Resided in New Hartford, NY
---
Visitation
No Visitation
Service
St. Thomas Church
150 Clinton Rd.
New Hartford, NY 13413
Cemetery
No Cemetery
---
Obituary
print this
James M. Rasmussen, 82, of New Hartford, passed away peacefully surrounded by his wife and daughters on Friday, January 25, 2019, at the Siegenthaler Center.
He was born on July 23, 1936, in Menominee, MI the son of the late Milton and Dorothy Enstrom Rasmussen. Jim married Dolores Meyers on June 20, 1959 in Lourdes Church in Marinette, WI and raised 5 daughters.
He graduated from Menominee High School in 1954. He continued his education at Michigan Tech graduating with a degree in Electrical Engineering followed by a Master's Degree from Syracuse University. Jim worked as an electrical engineer with General Electric in Utica for 37 years until it closed. He then transferred to Lockheed Martin until he retired. After retiring, he worked as a consultant with Research Associates of Syracuse until December 2018. Jim was also a member of the GE Elfun society.
Jim was an active member of St. Thomas Church in New Hartford. He loved the outdoors, hiking and relaxing on the water in his sailboats. He was known to be able to fix anything for his family. He also enjoyed woodworking and completed many personalized projects that will be treasured forever. The true joy for Jim was his family. He especially loved being with his grandchildren and great grandchildren. He found much happiness participating, watching, and encouraging them in all their various activities.
He is survived by his loving wife, Dolores Rasmussen; five daughters, Suzanne O'Neill and her husband Dennis of Sauquoit, Deborah Chapman and her husband, Paul of Marcy, Cynthia Stuhlman and her husband, Robert of Sauquoit, Karen Solan and her husband, Alfred of Milford, NH and Kathie Canarelli and her husband, Frank of Sauquoit; grandchildren, Rob Chapman and his wife, Beth, Mollie Wadsworth and her husband, Pat, Jill Chapman, AJ Solan and his wife, Janice, Sarah Stuhlman, Beth Solan, Andrew O'Neill, David Stuhlman, Melissa Wilkins and her husband, Mike, Michael Stuhlman, Connor O'Neill, Samantha and Alyssa Canarelli; great grandchildren, Aubrey Solan and Wacey Wadsworth; brother-in-law, Raymond Meyers and his wife, Lilly and many nieces and nephews.
The family would like to thank Hospice and Palliative Care and the Siegenthaler Center for the special care that was given to Jim.
The funeral will be on Monday at 11:00 at St. Thomas Church, Clinton Road, New Hartford, where a Funeral Mass will be celebrated. The family invites friends to join them for a Celebration of Life following the Mass in the Parish center. The arrangements are with Friedel, Williams & Edmunds, 13 Oxford Road, New Hartford.
In lieu of flowers, his family requests contributions be made to Hospice and Palliative Care or St. Thomas Church in memory of Jim.
---