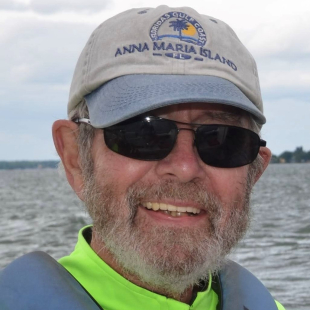 In Memory of James L. Davis
November 23, 1937 - May 11, 2023
Resided in Trenton Falls, NY
---
Visitation
No Visitation
Service
No Services
Cemetery
No Cemetery
---
Obituary
print this
James L. Davis passed away peacefully with family by his side on May 11, 2023.
Born November 23, 1937, in Albany, NY, to Earl and Edna (Gray) Davis, Jim grew up in Canajoharie where his father owned a shoe store and was a World War II veteran. Jim's mother taught school. He graduated from Canajoharie Central School in 1955, then attended Clarkson University from which he graduated in 1959.
Jim worked as a field engineer on missile launches, Polaris submarine navigation systems, and at the USAF Rome Laboratory on the development of computer communication systems. He was also an adjunct instructor at Mohawk Valley Community College.
Jim was appointed to several positions in the local community involving planning and advocacy. He served on the Tug Hill Tomorrow Commission, as Treasurer for a number of years for the Trenton Falls Association and for the Barneveld Free Library. He also chaired a town environmental organization and served as Commodore of the Kuyahoora Yacht Club.
He is survived by his wife of 32 years, Bronwyn (Roberts). Other survivors include: his sons Alan Davis (Lisa) of Sugar Land TX, Nathaniel Shaw (Liza) of Carolina Beach, NC, Jeremy Shaw (Jeanine) of Charlotte, NC, daughter Debra Schlesinger of Barneveld, granddaughter Heather Schlesinger, grandsons James Schlesinger, Thomas Schlesinger, AJ Schlesinger, Ryan Davis, Kyle Davis, Ethan Shaw, Evan Shaw, Niko Goudes-Shaw, Steven Goudes-Shaw, and Zachary Shaw, sister Ann (Richard) Harris, brother-in-law Laurence Roberts, sister-in-law Sally Larchar, nieces Kathy (Derek) Straub, Nancy Harris, Daria (Adam) Helmer, Sonja (Jay) Cutter, Amiee (Thomas) Modic, Holly (Jeff) Adelmann, Becky (David) Ortiz and beloved cat, Jack.
Jim was fond of saying, "A house is a place you go when you can't be outdoors." He savored every moment of life and religiously made a point of enjoying it to its fullest. Jim loved to share his knowledge with others and was a patient teacher. Wilderness camping, canoe trekking, golfing, picnics, fly fishing, and sailing were just some of his summer activities. Every summer found him busy running "JD's School of Watersports Fun." Snow skiing and ice skating took up the winter slack. His final chapters included sailing aboard Fiona and enjoying a small camp on Lake Ontario near Three Mile Bay with Bronny.
Jim's immediate and extended families were a source of pride and special interest. He was blessed to see each of them grow into loving, responsible individuals. He was known by many names by family and friends: Uncle Mercy, Big Turkey, Dooder, Baba, JD, Jimsey, UJ, Cap'n, Pa Hiwater, Jimmy Lee, JD Hogg, Poopsie, Seamus, and Brother Davis.
Jim's family would like to express their deepest gratitude for the loving care provided to him and the family by Margo Runion and the wonderful staff of Monroe Household at Masonic Care Community.
He left us with these words: "Upon my passing . . .I would like my remains to be scattered on the waters of Eastern Lake Ontario on a pretty summer day. There is where I spent the best days of my life."
Aye aye, Cap'n!
A Memorial Service will be held on Wednesday, May 31, 2023 at 11:00 AM at St. David's Church, Barneveld.

In lieu of flowers, the family requests donations to The Tug Hill Tomorrow Land Trust or Planned Parenthood of Utica.
Online messages of sympathy may be left at www.fwefh.com
---