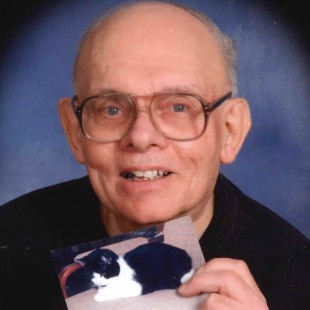 In Memory of James F. Kehoe
May 24, 1942 - July 16, 2021
Resided in Clinton, NY
---
Visitation
No Visitation
Service
New Hartford First United Methodist Church
105 Genesee St.
New Hartford, NY 13413
Cemetery
St Joseph Cemetery
1427 Champlin Ave,
Utica, NY 13502
---
Obituary
print this
James F. Kehoe, 79, of Clinton, died peacefully on Friday, July 16, 2021, at the St. Elizabeth Medical Center.
He was born on May 24, 1942, in New Hartford, a son of the late Francis and Lucy Fehr Kehoe and graduated from New Hartford Central Schools. For 30 years, Jim was a custodian at the New Hartford United Methodist Church, taking great pride in his work. Jim continued to volunteer his time on Sunday mornings, making sure that everything was ready for Sunday School and the church service. He began attending the worship service and was a respected member of the choir. His church family continued to surrounded Jim with love, visits, cards and prayers
Jim loved the opera especially heldentenor, John Vickers. Wagner's Ring Cycle was his favorite opera and he had the entire opera memorized. He also had a love for old movies, steam engines and had great interest in the Titanic.
Jim has resided at the Lutheran Adult home for the last several years and enjoyed long walks around the grounds and participated in most of the activities. Not surprisingly, he most often won the trivia contests. His Lutheran neighbors enjoyed Jim's little jokes, his singing and all embraced him as a good friend.
Jim is survived by his nephew, John Kehoe (Anne) and niece, Kate Kehoe (Chris Roberts) both of Canada. He had many beloved cousins, Bob Cohan (Pat), Bernie Kehoe (Ann), Bill Kehoe (Mary), Terry Kehoe (Lotty), John Kaut, Ann Gaudet, Father Joseph Kehoe, Betty Joggerst, Mary Ann O'Hern (Gerry), Margurete Fehr, Sheila Hennessy, Judy Jones (Ronnie), Elaine Keady (John), Ronnie Fehr, Bill Fehr, and Bob Fehr. Also, special friends, Mike and Sue Timian.
Jim was pre deceased by his parents, his little brother, John in 1954 and his older brother Tom in 1994. Jim also missed his cats Muggins and Tammy.
The family would like to offer a special thank you to the dedicated caregivers and staff at Lutheran Care and St. Elizabeth Medical Center IMCU, ICU, especially Sheila, and to all of his Physicians, for the care and comfort given to Jim.
The funeral will be on Saturday, July 24th at 10:00 AM at the New Hartford United Methodist Church, 105 Genesee St, New Hartford. Interment will be in St. Joseph's Cemetery. Arrangements are with the Friedel, Williams & Edmunds Funeral and Cremation Services, 13 Oxford Rd., New Hartford.
In lieu of flowers, please consider Lutheran Care, the New Hartford United Methodist Church or Spring Care Farm in memory of Jim.
---