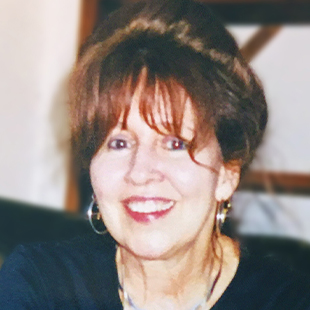 In Memory of Jacquelyn Kay Bridgemen Cochi
May 15, 1934 - October 17, 2022
Resided in New Hartford, NY
---
Visitation
No Visitation
Service
No Services
Cemetery
No Cemetery
---
Obituary
print this
In loving memory of our mother, Jacquelyn Kay Bridgemen Cochi, 88, of New Hartford, NY, who left this world peacefully with family at her side Monday, October 17th, 2022.
Jacquelyn was born May 15th, 1934 in Clark Mills, NY to Arthur Dorrance Bridgemen and Ruth Sperbeck Bridgemen. She was educated at Clark Mills Elementary and Clinton Central School, where she was an avid athlete, participating in multiple sports throughout her school career. Jacquelyn graduated from Clinton Central High School in 1951. In 1955, she married Kenneth Hooson, and in 1960 gave birth to her first son. In 1966, she married Carl J. Cochi and went on to give birth to five more children. Being a Mother and raising her six children truly was her calling, and where she found her greatest happiness in this life.
Our Mom, Our "Solly" as we called her, was a strong, compassionate, caring, loving, rebellious, and courageous woman. She had the most beautiful smile, and the biggest, warmest heart. If you met her, you loved her. She loved spending time at the St. Lawrence River, especially Spicer Bay. She also enjoyed vacationing with her children on Saranac Lake, where many lifelong memories were made. The beauty of Rockport, Massachusetts truly captured her heart, where she would spend hours walking the beach collecting sea glass and taking in the beauty of the ocean.
Her strongest love was for her children, who she cherished and would do absolutely anything for, and always did—always putting them first. Her other true love was for animals, all animals and all living creatures. She got her first doggie when she was just a baby, and continued to have pets throughout her life. She saw it as our responsibility as humans to protect all living things as well as the Earth that we inhabit. Her belief in social and environmental justice was a strong part of her life, long before those were part of mainstream thinking. She put that conviction to action as an avid supporter of Greenpeace, World Wildlife Fund, and many local animal and conservation organizations. She loved nature and the outdoors, and all the beautiful gifts that they provide. Spending time outdoors and taking in what nature gives was a big part of her life, and continued until the very end of her time here on earth.
Solly also had a wonderful sense of style and natural flair for design, whether it be in the always put together and beautifully accessorized way she dressed, or the impeccable way she decorated her home.
She absolutely loved music, all genres of music, and was always the "Cool Mom," taking her young teenage kids and their friends to many concerts and festivals. She wanted to go, we were too young to go alone—everyone was happy. Concerts with Solly were the best! This love of music continued throughout her life, and music was a large part of every day.
Solly truly found the most happiness and contentment in strong, real human connections with her family and close friends, and in honest simplicity—honest simplicity in what she wanted, and in how she lived. She lived her life with grace, kindness, and love. Heaven surely has a new Angel.
Jacquelyn is survived by her children and their spouses: Greg Hooson and Susan Kelley, Carlena (Cochi) Ficano and Joseph Ficano, Mark Cochi, Michael Cochi and Lyanne (Lawson) Cochi, Nicole (Cochi) Hunt and Tom Hunt, Todd Cochi and Mary Leal, and by her grandchildren: Michael Hooson; Ryan, Nika and Samantha Ficano; Emily and Sarah Cochi; Dillon, Kira, and Sofie Hunt; and we mustn't forget her kitty, Smokey.
A service will be held for immediate family, with interment at Crown Hill Memorial Park & St. Mary's Cemetery. Arrangements are with the Friedel, Williams & Edmunds Funeral and Cremation Services.
In lieu of flowers, donations can be made to Hope Springs Eternal Horse Sanctuary (https://hopespringseternalhorsesanctuary.org/donate) and Fort Rickey Discovery Zoo (https://fortrickey.com/donationssponsorsvolunteers)
For online expressions of sympathy go to fwefh.com
---