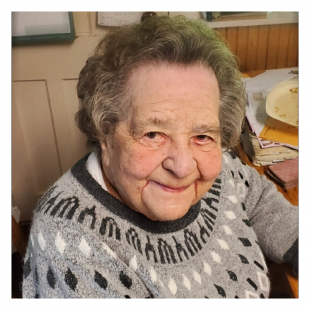 In Memory of Isabel MacKenzie Arthur
June 21, 1922 - February 25, 2021
Resided in Remsen, NY
---
Visitation
Bethel Baptist Church
215 Church St
Prospect, NY 13435
Service
Bethel Baptist Church
215 Church St
Prospect, NY 13435
Cemetery
No Cemetery
---
Obituary
print this
Isabel MacKenzie Arthur, 98, of Remsen, died peacefully at her home on February 25, 2021.
She was born June 21, 1922, in Ottawa, Ontario, Canada, to William and Janet MacKenzie and she came to the Utica area in 1924. Isabel was educated in the Utica School System and graduated from the St. Luke's Hospital School of Nursing in 1943.
She served in the Army Nursing Corps from 1945-1946, stationed in the US. Isabel spent many years working in the area in Public Health Nursing and as a Visiting Nurse with the Utica City Health Dept., State Health Dept., and the Visiting Nurse Assn of Utica. She was involved with many community organizations. She was a member of Bethel Baptist Church where she was Sunday School superintendent and teacher and Bible study leader.
Isabel was married to Chester K. Arthur on September 10, 1949, at Immanuel Baptist Church.
She is survived by their three children; Janet Mae and her husband, Bob Martin, of Holland Patent, and their children Kristina and her husband Brandon Shoemaker and Laura McChesney; Chester K. Arthur and his wife, Debbie, of Remsen, and their children, Stephen, Lee and his wife Emily, Emily, and Eric; and Peter M. Arthur and his wife, Teri, of Remsen, and their children, Daniel and his wife Caitlin, Scot and his wife, Meagan, David and his wife Becky, William and his wife Bre, and Jaclyn and 11 great grandchildren.
There will be calling hours on Monday, March 1 from 4:00 pm to 6:00 pm at Bethel Baptist Church, 215 Church Street, Prospect with a service to follow at 6:00 pm. It will be a time of joy and celebration, knowing that Isabel is at home with the Lord. Due to the continuing covid regulations, the church will be operating at a restricted capacity, masks will be required, and tracing protocols observed. The service at 6:00 pm will be lived streamed on the Bethel Baptist Church of Prospect, NY Facebook Page.
In lieu of flowers, please consider donations to Care Net Pregnancy Center of CNY, PO Box 460, New Hartford, NY 13413, in memory of Isabel.
Arrangements are with the Friedel, Williams & Edmunds Funeral Home, New Hartford.
---