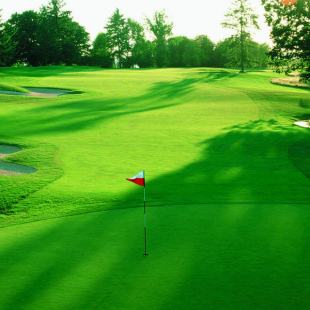 In Memory of Gertrude Millar (Trudy) Owens
February 3, 1923 - January 29, 2018
Resided in Barneveld, NY
---
Visitation
No Visitation
Service
St. David's Episcopal Church
130 Mappa Ave.
Barneveld, NY 13304
Cemetery
Forest Hill Cemetery
2201 Oneida St
Utica, NY 13501
---
Obituary
print this
Gertrude Millar (Trudy) Owens, 94, of Barneveld, died peacefully in her home on January 29, 2018 while being treated for emphysema and congestive heart failure.
Trudy was born in New Hartford, NY, on February 3, 1923. She was the daughter of Captain David S. Howard, USNR and Gertrude Millar Howard. Her father was a graduate of the US Naval Academy and a Vice President and Director of the Charles Millar & Son company in Utica, NY. She had two brothers, David and Edward (both deceased) and two sisters, Katharine H. Kernan of Utica (also deceased) and Nancy H. Scoutt of Bethesda, MD. She attended the Utica Country Day School and graduated from the Masters School Dobbs Ferry, NY and Vassar College in Poughkeepsie, NY. In 1944, she married William Page Harris of Alpena, MI, while he was serving in the Pacific as an officer in the US Navy. They had three children and were divorced in 1955. After her first marriage, she and her children returned to New Hartford and in 1960, she married John Van Dyke (Jack) Owens of Prospect, NY. Jack was the President of the Eastern Rock Products Company and a highly respected member of the business community in Utica. She is survived by one child from her first marriage, Clinton Harris, residing in Wellesley, MA and all five of her step-children: Judith Owens, Sheffield, MA; Nancy Owens, Alameda; CA, Sally Jobes, Seattle; WA; Peter Owens; Marston Mills, MA; and Susanne Koenig, Harper's Ferry, WV, as well as 9 grandchildren and step-grandchildren and 4 great-grandchildren.
She was blessed with a full and active life of service. During her first marriage, she lived in Germany for three years as part of the military occupation after World War II, where she encouraged German women to become active in civic affairs and served as Chairperson of the American School in Bad Godesberg. She was a member and volunteer worker with the Junior League in Utica, Detroit, MI, Columbus and Cincinnati, OH. She was a very active member of the Episcopal Church, serving on the vestries of both Grace Church in Utica and St. David's Church in Barneveld. She was also the Treasurer of the Episcopal Church Women of the Second District of the Diocese of Central New York. She served on the boards of the House of Good Shepard, The Clothing Bureau, The Samaritan Counseling Center and The Sunset Home, all in Utica. In 1993, she and her husband received the Founder's Award for long and meritorious service to the House of Good Shepard.
In addition to her service, Trudy was a talented athlete and gifted artist. She was a member of the Utica District Golf League for 25 years and won multiple club championships, at the Sadaquada Golf Club. She was a prolific member of the Embroiderers Guild of America. Her work won awards at the state level and decorates both Grace and St. David's Churches as well as the homes of many of her friends and relatives. She also was a talented jeweler and enamellist. She loved traveling with family and friends and was an extraordinarily lucky fisherwoman, almost always catching the biggest bass, salmon or bonefish wherever she traveled. Most important she was a loyal wife and devoted mother with both her own children and her beloved step-children who came into her life after the tragic loss of their own mother.
After the passing of her second husband in 1996, Trudy moved into her own small home in Barneveld and lived out her remaining years surrounded by her treasured garden and supported by her many loyal friends and family.
A Memorial Service will be held Tuesday May 8, 2018, at 3:00 pm at St. David's Church in Barneveld. A reception will be held at Unity Hall, Barneveld following the service. Interment will be in Forest Hill Cemetery at the convenience of the family.
In lieu of flowers, donations in Trudy's memory can be sent to the Community Foundation of Herkimer & Oneida Counties, Inc. or to St. David's Church in Barneveld.
---