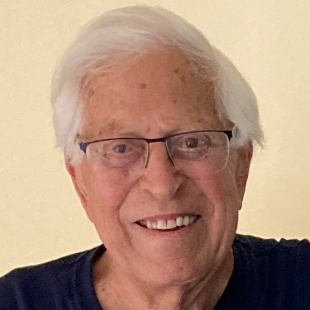 In Memory of Francis Morelle
May 5, 2022
Resided in New Hartford, NY
---
Visitation
No Visitation
Service
Our Lady of the Rosary
1736 Burrstone Rd
New Hartford, NY 13413
Cemetery
Calvary Cemetery
2407 Oneida St
Utica, NY 13501
---
Obituary
print this
Francis Morelle, 93, passed away peacefully in his home on May 5, 2022.
Francis was the first born son of the late Joseph and Teresa (Cavalier) Morelle whom he loved dearly for giving him, in his words, "the best childhood ever." He proudly served as a CPL in the Army from 1950 to 1952. In 1951 Francis was united in marriage to Jane Weaver, the first love of his life. Jane passed unexpectedly in 1965 leaving Francis and daughters
Diane, Teresa and Nancy. In 1967 he married Maryann Furgal and was blessed with a fourth daughter, Jackie.
Francis was a friend to all, rooted for the less fortunate, and a man of strong work ethics. He worked at Chicago Pneumatic 37 years and worked weekends for his commercial floor waxing business he co-founded. After retirement he found his true passion working in special ed in Utica schools for 17 years, volunteering with CABVI, playing tennis on Bleecker St. and taking care of his lawn. Fran also worked Democratic campaigns for brothers Ronald and Walter and nephew Joe.
An all-round athlete, Fran played football and baseball at Proctor High and was scouted by the Boston Red Sox. In 1946 he was co-captain of Utica College's first baseball team. He was a proud player for Pecorello's MUNY basketball team and many friends fondly remember him as Biddy Basketball coach at New York Mills. He enjoyed his daily workouts at the Fitness Mill until the age of 88. His daughters will always treasure his "spirited running commentary" of the Giants & Buffalo Bills games. Fran was an excellent cook; his family will miss his Sunday homemade Italian meatballs.
Fran was a cool dad, great neighbor, proud father and grandfather. He leaves behind his beloved daughters Teresa Morelle Rogers (Charles Rogers), Nancy Morelle and Jackie Bonomo and beloved grandchildren Joseph and Jenna Bonomo. His sons-in-law, Charles Rogers and Adrian vanderKraan will especially miss Fran and his sense of humor. He's also survived by Cheryl Ridley, his fiancee and loving companion of many years who together enjoyed many FL vacations, road trips, dances and breakfasts with friends, and her children Talitha and Paul (Fay) Ridley. He is also survived by Maryann Morelle; though divorced, remained friends. He leaves brother-in-law George Weaver, sisters-in-law Arlene Tinkler, Julie Morelle and Donna Morelle as well as special friend Laurie Porreca who he called his Fifth Daughter. Uncle Franny leaves behind many nieces and nephews.
Fran was predeceased by his parents, wife Jane, his in-laws Miriam and Raymond Weaver, first-born, Daughter No 1, Diane Morelle vanderKraan, siblings Marie Tulloch, Ronald Morelle, Gilbert Morelle and Walter Morelle; sisters-in-law Rosalie Morelle, Dolores Morelle and Ann Weaver as well as two special nephews Arthur Tulloch and Joseph Morelle.
The family is grateful for the recent care and support provided to Fran by Bonnie Ferrone & staff and Mary Gilbert. The family offers heartfelt thanks for the wonderful care given by the Rome VA–Bill, Kathy, Deborah, Amanda. We also thank medics Dr. Talarico and Drs. Gale, Sabah and Pokabla for preserving Fran's eyesight.
If you knew Fran, you knew of his kindness and generosity; in lieu of flowers, please help out someone less fortunate in your walk of life.
Funeral mass will be 9:00 am Monday at Mary Mother of Our Saviour Church (Our Lady of the Rosary), 1736 Burrstone Road, New Hartford. The family will greet friends following the Mass. Interment will follow at Calvary Cemetery.
Arrangements are in the care of Friedel, Williams & Edmunds Funeral and Cremation Services, New Hartford.
---