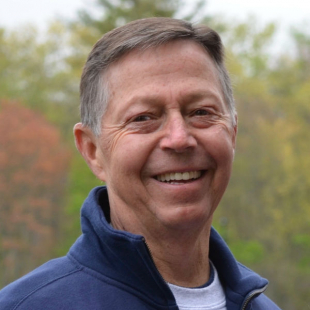 In Memory of David Austin Cooper
November 4, 2019
Resided in New Hartford, NY
---
Visitation
No Visitation
Service
Church of Our Lady of Lourdes
2222 Genesee St.
Utica, NY 13502
Cemetery
No Cemetery
---
Obituary
print this
David Austin Cooper of New Hartford, NY died at age 72 on Monday, November 4, 2019 at Faxton St Luke's Health Care with family at his bedside after a courageous multiyear battle with cancer. Dave met his diagnosis as he lived his life with a take-charge attitude and a strong determination to fight the fight as long as possible.
Dave is survived by his wife of 50 years, Susan Eikenberry Cooper, children Joseph Cooper and his wife Deborah, Benjamin Cooper, Jennifer Stewart and husband David, grandchildren Kate Curran, Peter and Nicholas Cooper, Mary, Jane and Paul Stewart; sister Candice Jacobs; nieces Kelly Jacobs, Julie Kerg and husband Ron and Lisa Wilt and husband Josh; special cousins Jenna Bauer and William Bauer: sister-in- law Ann Myers and her husband Dennis. It was Dave's request to acknowledge the following friends for their love and support: Mike, Eileen and Kaila Wilkinson, Mike, Martha, Halle, Eliza and Matthew Giacobbe, Bob Galliher and Marsha Gallagher, Don Virkler, Barbara and Jeff Hill, Cookie and Rod Mueller and Jennifer and Bob Venegoni.
Dave was a local businessman who over the years has owned and operated over 25 dealerships from Watertown to Herkimer, Rome and Yorkville. He joined his Father in business in 1974 at C Weaver Chevrolet and has passed the Cooper Auto Group reins to his son Benjamin Cooper. Dave graduated from Miami University in 1969 where he held many leadership positions. Dave has been active in many local, state and national professional organizations throughout the years. His favorite positions of leadership have always been when he was part of his children's youth activities and organizations. The family would like to thank the employees of the dealerships, especially acknowledging those who worked with and supported Dave for over 30 years: Debra Potocki, Chuck Obernesser, Scott Forbes, Tony Rinaldo and Bruce Gleason.
Dave loved spending time with his grandchildren and cherished the time he spent in Eagle Bay, NY and Manasota Key, Fl. He was a loyal believer of supporting local businesses and endeavors especially noting the Utica Comets, Syracuse University sports, the Buffalo Bills and those damned Yankees.
The family would like to acknowledge Dr. Atul Butala, Dr. Karna Sura and staff at Faxton Oncology and Radiology, the physicians at Dana Farber Cancer Institute, the staff at St Luke's Oncology sixth floor and the staff of the Masonic Care rehabilitation unit especially recognizing Maryrose Rubin for all the special care and comfort she gave to Dave and Susie.
Dave's Memorial Service will be on Friday, November 8, 2019 at 3:30 at the Church of Our Lady of Lourdes, 2222 Genesee Street, Utica, NY. At Dave's request there will be no calling hours. Arrangements are with the Friedel, Williams and Edmunds Funeral and Cremation Services, New Hartford, NY.
In honor of Dave please consider a donation to Upstate Sports Charities whose mission is to help families in need of financial assistance that will enable their children to participate in youth athletic programs. (Upstatesportscharities.org)
---