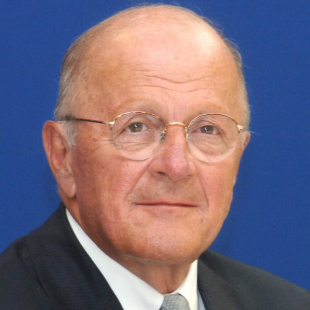 In Memory of Congressman Sherwood L. Boehlert
September 28, 1936 - September 20, 2021
Resided in New Hartforfd, NY
---
Visitation
Church of Our Lady Lourdes
2222 Genesee St
Utica, NY 13502
Service
Church of Our Lady of Lourdes
2222 Genesee St.
Utica, NY 13502
Cemetery
No Cemetery
---
Obituary
print this
Former Congressman Sherwood L. Boehlert, New Hartford, passed away on September 20, 2021 at the Siegenthaler Center, New Hartford, NY.
Boehlert was born in Utica, NY on September 28, 1936, the son of Sherwood and Elizabeth Champoux Boehlert. He is survived by his beloved wife, Marianne Boehlert, New Hartford, NY; his children, Brooke Phillips and her partner, Tim Walter, Bedminster, NJ; Mark Brooks, New York, NY; Tracy VanHook and her husband, Herb, Rehoboth Beach, DE and Leslie Wetteland and her husband, Elton, Jensen Beach, FL. In addition, he is survived by his grandchildren, Harrison Sherwood Drahzal, Julia Drahzal, Katherine Drahzal, Palmer Suk, Chandler Suk and Diana Suk; his brother-in-law, Allen Willey, New Hartford, NY; and his best canine friend, Molly Snowflake.
Boehlert's memory will also be cherished by his many friends, both in the U.S. Congress and throughout his Congressional District. He will be deeply missed by the many dedicated individuals who served on his staff. Sherry Boehlert set high standards for his staff and was committed to tireless constituent service and legislative excellence. He often said that an elected official is only as smart as the people who work for him. Numerous bright young people from Central New York and elsewhere worked on his staff often starting as interns from local colleges and going on to serve in prominent positions in government, academia and the private sector.
Sherry Boehlert's life and career centered on service, to his family, his friends and especially to the people of Utica, Oneida County and Central New York. He served in the U.S. Army and graduated from Utica College. After a brief stint in public relations, he went to work for Utica's then-Congressman, Alexander Pirnie and eventually became his Chief of Staff, a role he also held for Pirnie's successor, Donald J. Mitchell. In 1979, he was elected Oneida County Executive, serving until he successfully ran for Congress in 1982 to succeed Mitchell. Boehlert represented Central New York as well as portions of the Southern Tier and the Finger Lakes in Congress for 12 terms until retiring at the end of 2006.
Throughout his time in Washington, he never lost his focus on his hometown, to which he returned every weekend. He had a deep and abiding love for the people of Utica, Oneida County and all 16 upstate counties he represented over his 24-year career.
A moderate Republican, Boehlert became an influential member of Congress, playing a central role in debates on environmental, science and national security policy. Congressional Quarterly named him one of the 50 most effective lawmakers on Capitol Hill.
Sherry Boehlert's impact on the nation's environment will be felt for generations. Early in his career, Boehlert helped write the provision of the 1990 Clean Air Act that has greatly reduced acid rain caused by Midwestern coal-fired power plants. Those who fish and paddle the iconic Adirondack lakes are enjoying the results of Sherry Boehlert's efforts to halt the lakes' destruction. He went on to play the leading role in fighting environmental rollbacks proposed by conservative Republicans, and the National Journal admiringly dubbed him "The Green Hornet" for his success in protecting environmental laws.
He was passionate about educating fellow members of Congress on the science of climate change and led two Congressional delegations to Antarctica (including one with Senator John McCain) to highlight scientific efforts to better understand climate change and the threats to the Antarctic ice sheets. Throughout his career, Sherry Boehlert was a man of courage, conviction and accomplishment who did so much for the planet and the future.
Boehlert was also a leading voice in Congress for supporting science and education as well as efforts to improve the nation's competitiveness in advanced technology. He was Chairman of the House Science Committee from 2001 through 2006, energetically supporting increased funding for university research and for science and math education from elementary school through the Ph. D. level. He was a strong advocate for the many colleges and universities across his congressional district including Cornell University, Colgate University, Hamilton College, Utica College, Hartwick College and SUNY, especially the campuses at Marcy (Polytechnic), Morrisville, Oneonta, Delhi and Cortland as well as Cayuga, Thompkins-Cortland, Herkimer and Mohawk Valley community colleges.
From his senior position on the House Transportation and Infrastructure Committee, Boehlert directed federal dollars to major infrastructure projects central to the region's economy today. Prominent examples include the NYS Route 12/North-South Arterial in Utica, NYS Route 840/Joseph Corr Memorial HIghway (formerly the Judd Road Extension) in Whitestown and the preservation and restoration of Union Station in Utica which was renamed the Boehlert Transportation Center at Union Station in his honor.
He fought hard to block attempts over the decades to close or realign Griffiss Air Force Base but once it was finally closed, he worked strenuously to protect and grow the federal assets at the now-bustling Griffiss Business and Technology Park especially the Air Force Research Laboratory (AFRL). To kick start the revitalization of Griffiss, Boehlert secured a special $25 million federal contribution (matching $25 million from the state) for a modern AFRL Rome Laboratory facility that bears his name. One of his favorite accomplishments was securing the commitment of the Clinton Administration to move a major component of the Defense Finance and Accounting Service (DFAS) to Rome and subsequently growing DFAS-Rome to over 1,000 jobs.
Boehlert also served on the House Permanent Select Committee on Intelligence and in that role was called upon to lead a Congressional delegation on a sensitive mission to meet with then Libyan leader Muammar Quaddafi. Boehlert also wrote the legislation establishing a science and technology directorate within the Department of Homeland Security when it was created after the 9/11 attacks.
He was a strong champion for volunteer firefighters and an original member and a Chairman of the Congressional Fire Services Caucus. He helped establish a national fire grant program that provided millions to upgrade critical equipment and vehicles especially at small volunteer companies in rural towns and villages, including those across Central New York.
Upon retiring from Congress, he continued his advocacy for the environment and the need to counter the growing threat of climate change. He was selected to become a member of the Woodrow Wilson International Center for Scholars, a leading think tank. To continue his fight for the environment, he served on numerous Boards, including the Alliance for Climate Protection (led by former Vice-President Al Gore), the League of Conservation Voters, the Health Effects Institute, the Natural Resources Defense Council Action Fund and the Heinz Center for Science, Economics and the Environment.
Finally, no discussion of Sherry Boehlert would be complete without mentioning his love of baseball especially minor league baseball, his cherished New York Yankees and the Baseball Hall of Fame in Cooperstown that he was so proud to represent. He never missed an opportunity to promote and talk baseball especially at Murnane Field in Utica where he was part-owner of the Utica Blue Sox for many years. A visitor to his Congressional office would be surrounded by baseball memorabilia and often a conversation with Congressman Boehlert would turn to baseball to break the ice or disarm a potentially tense discussion.
The family would like to extend a special thank you to two of his former Congressional staff, Mr. Tim Clancy of Alexandria, VA and Mr. David Goldston of Arlington, VA for their care and assistance.
Calling hours will be held at Our Lady of Lourdes church, Utica, NY on Sunday, September 26 from 3:00 pm to 6:00 pm and a Mass of Christian Burial will be held at Our Lady of Lourdes church, Utica, NY on Monday, September 27, 2021 at 10:00 AM. The family respectfully requests that all attending please wear masks.
Funeral arrangements have been entrusted to Friedel, Williams & Edmunds, New Hartford, NY.
---