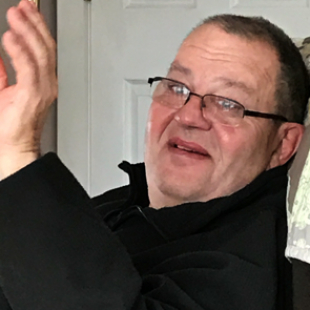 In Memory of Anthony L. Corelli
May 13, 2020
Resided in Hinckley, NY
---
Visitation
Private Visitation
Service
Private Service
Cemetery
Private Cemetery
---
Obituary
print this
Anthony L. Corelli 1948-2020
On May 13th, 2020 at the age of 71, Anthony L. Corelli's faith was made sight as he went home to be with his loving Lord and Savior, Jesus Christ. Tony is predeceased by his parents Catherine and Diamond Corelli, sister Kathy Corelli, father-in-law Joseph Diello and will be joyfully reunited again with his loving and precious daughter Missy Corelli.
Tony married the true love of his life Cricket in Feb 1968. They were devoted to one another in marriage for 52 years, having 5 children, Michelle (Missy), Tony, Joe, Tim, and Shannon.
In Dec. of 1968, Tony enlisted in the Navy and served 3 tours in Vietnam aboard the USS Intrepid. He honorably served in the United Stated Armed Forces for a total of 27 years, earning many awards and medals including a National Defense Medal, Vietnam Campaign Medal, and several Army and Navy Unit Commendation Medals. Tony retired from the Army Reserves as a Sergeant First Class with the 414th Civil Affairs Battalion. He also served with the 331st General Hospital and the 82nd Airborne. Tony also retired after 25 years as a New York State Correctional Officer.
Tony is survived by his wife Cricket, sister Lenora Giacovelli, son Tony Corelli and wife Briar, son Joe Corelli and wife Sally, daughter Shannon Corelli, and son Tim Corelli and wife Melanie, grandchildren Alley Corelli, Nathan Corelli, Joshua Corelli, Caleb Corelli, Ty Bowers, Craig Charbonneau and wife Krista, Sarah Charbonneau and fiancé' Joe Clark, Claire Burton and husband Luke, and Mark Charboneau and fiancé' Kelsey and several great-grandchildren Emma, Aaden, Easton, Austin, Madalyn, Ellianna and London. Tony is also survived by many cousins, nieces and nephews too numerous to mention but who knew and loved him dearly, and many close friends and neighbors who were lovingly "adopted" into the Corelli-clan over the years.
Those who knew Tony, knew he was a simple man of simple words that loved the simple things in life. He loved the outdoors and the sunshine and any activity that did not require a shirt. Tony was a hard-working man from humble beginnings that was driven by love to tirelessly provide for his family. He was a man of deep faith who read God's Word and prayed daily and he served as a deacon for Poland Baptist Church for many years. He was quick with a joke, and had many "Tony-isms" we all love to repeat when the moment is right, like "Na-wat-ta-hey" or "May da sauce be wid yooz, bod-a-yooz" or a constant inquiring to know "How's your feet?" He may have been joking, or maybe he was motivated by a desire to ask you something you weren't expecting and catch you off-guard, but maybe it is also prophetic reminder from a godly man to be conscious of the path we take in life and try to follow in his footsteps as he followed after the LORD.
"Ponder the path of your feet; then all your ways will be sure. Do not swerve to the right or to the left; turn your foot away from evil." Proverbs 4:26-27
The family would like to thank everyone for their compassion and outpouring of love, as well as Dr. Carhart, and nurses Jen and Sarah and Upstate Cardiology for their care of Tony through the past few years.
A memorial service will be held at a future date, yet to be determined. In lieu of flowers, please consider donations to Poland Baptist Church, in Poland, NY. 
Arrangements are with the Friedel, Williams & Edmunds Funeral and Cremation Services, New Hartford.
---