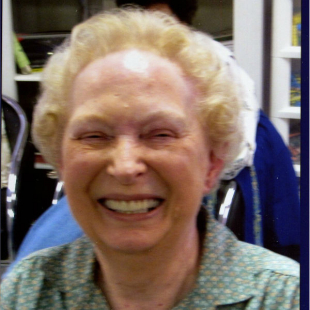 In Memory of Alice Elizabeth Jerrard
May 8, 1931 - November 29, 2019
Resided in New York Mills, NY
---
Visitation
No Visitation
Service
No Services
Cemetery
No Cemetery
---
Obituary
print this
Alice Elizabeth Jerrard (Anderson) passed away on November 29, 2019 at the age of 88. She was born in Quincy, MA on May 8, 1931 to Ragnar M and Eva (Johnson) Anderson. She attended Boston University and graduated from the American Institute of Banking while working at the National Shawmut Bank of Boston.
After marrying Joseph Jerrard in 1955, the couple moved to Vermont and later to Cambridge, NY. They had a small farm where they raised registered purebred goats. Many other animals were around for their growing children. As a city girl from Boston, Alice had to quickly learn how to be a farm wife, and soon became an animal and nature lover.
Following Joe's death in 2004, Alice moved to New York Mills, where she made many friends in the Senior Citizens' group, and the historical society. She enjoyed all of their trips.
Alice is survived by her four children and eight grandchildren: Dr. Debbie Osuna (Dr. Ian Robertson) – children Matt Robertson and Heather Robertson; Ingrid J. Belisle (Denis Belisle) – children Chase Anderson and Sarah Belisle; Dana Jerrard (Cathy Jerrard) - children Erik Jerrard, Molly Jerrard and Kevin Jerrard; Dr. Jessica J. Master (Dr. Steven Master) – son Isaac Master.
Alice was very proud of her children and grandchildren and all of their accomplishments.
There will be no calling hours per Alice's request. A remembrance will be held for extended family at a later date.
The family thanks St. Lukes Hospital and the Siegenthaler Center for their professionalism, patience, and compassion.
In lieu of flowers, please consider a donation in Alice's name to the Stevens-Swan Humane Society.
Arrangements are in the care of Friedel, Williams & Edmunds Funeral and Cremation Services, New Hartford.
---