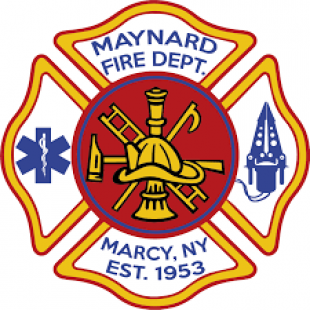 In Memory of Alex Magnitzky
September 25, 1926 - February 18, 2021
Resided in Marcy, NY
---
Visitation
Private Visitation
Service
Private Service
Cemetery
Carr Cemetery
Rt 291
Marcy, NY 13403
---
Obituary
print this
Alex Magnitzky, 94, of Marcy and Piseco, NY, passed away on February 18, 2021.
He was born on September 25, 1926 in Yonkers, NY, to Rev. Alexander and Anastasia Sirotiak Magnitzky.
He graduated from VanHornesville High in 1945 and then entered the US Navy where he served as a medical corpsman during World War II. After returning home, he worked in the Utica Children's Hospital where he met his wife Mary Ruth Jones, a Faxton Hospital student nurse. They were married in 1950 and later on they both were employed at Marcy State Hospital, Alex in Occupational Therapy, later in the Electrical Department and Mary as a staff head nurse. In 1956 their son Michael was born, and they built there new home in Marcy.
Alex went on to Utica State Hospital where he was the Electrical Department Supervisor. Mary and Alex retired from the state service in 1985 and they then moved up to Piseco and in 1987 started going to Florida in the winters.
Alex served in the Stittville Fire Department and then joined the Maynard Fire Department and in 1963 was named Fire Chief of the department retiring from this position in 1978. He was also Oneida County Deputy Fire Coordinator from 1977 to 1985. Alex served many years as Chairman of the New York State Fire Chief's Conference Committee.
Alex was also a member of the Holland Patent American Legion Post # 161.
Alex's beloved wife Mary died in 2010 leaving a big void in Alex's life.
He is survived by his son Michael, his sister Vera, sister-in-law Jean Jones, brother-in-law Wiley Jones and wife Peg and daughter-in-law Terri Wood; three grandchildren Jessica Lee and husband Nate, Joshua and wife, Heather Leitz and Danielle Magnitzky; five great-grandchildren Eanna, Aurora, Remy, North and Sylus. Also, very good friends Ed and Lois Cox and Roger Goff.
Private funeral services will be held at the convenience of the family. There are no calling hours. Interment will be in the spring in Carr Cemetery, Marcy.
In lieu of flowers, please consider donations to Maynard Fire Department and the Maynard Ladies Auxiliary.
Arrangements are in the care of Friedel, Williams & Edmunds Funeral and Cremation Services, New Hartford
---