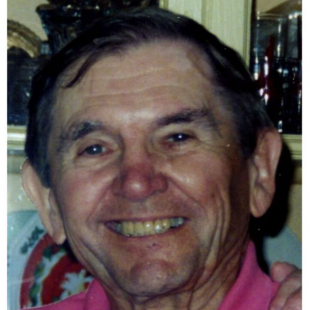 In Memory of Walter A. (Walt) Rzonca
September 11, 2019
Resided in Utica, NY
---
Visitation
Private Visitation
Service
Private Service
Cemetery
Private Cemetery
---
Obituary
print this
Walter A. (Walt) Rzonca
Today we mourn the loss of our beloved husband, father and grandfather.
He was lucky to grow up in Adams, MA in the picturesque Berkshires, where he saw the beautiful Mt Greylock from his bedroom window. He had a wonderful childhood with his Mother, Helena and Father, Marek. He grew up with his sister, Sylvia and brothers Joe and John. He had many wonderful trips to North Pond with his brother John, who he was very close to. They were great baseball players and loved the Red Sox.
He was part of the greatest generation and served in the Navy during WW II. His career as a mechanical engineer and management analyst led to his working for the Dept of Defense, USAF, with his final position being with Rome Lab before retiring.
He and the love of his life, Sue were together for over 50 years. They could often be seen taking long hikes on Genesee and Oneida St. They even "ran" their first (and only) boilermaker when he was 72. They loved to vacation in Rockport, MA twice a year for over 35 years. He and Sue were volunteer reading tutors for many years at Hughes school and he also tutored in math. He was the wind beneath her wings and the love of her life.
Prior to his illness, Walt was a voracious reader and wrote many short stories. You could ask him a question and he always had the answer. He was a fan of Jeopardy and 99% of the time he had the correct question.
.
Walt was a great role model and loving father to our son, Marek. He taught him so many things a young man should know, especially how to be a gentleman. They both loved baseball and spent many hours together watching their favorite team, the Red Sox. Marek is eternally grateful to have had such an amazing father. Walt was a devoted grandfather to his granddaughters: Sophie (the apple of his eye), Emily, Sabrina and Brittany. He enjoyed many summers with Sophie and Emily when they were younger. He also was a great uncle to his many nieces and nephews from Pennsylvania. Especially close is Mary as well as Lorraine and husband, Dick. He always made them laugh.
Special thank you to Dr Scott Brehaut who enabled us to have more time with Walt and helped us through the most difficult time of our lives. Very special thanks to Gary who did everything to help us through this very difficult time. To our many concerned and caring neighbors: Janet; Sandy and Jerry; Lisette and Nate. Close special friends Tony and Mary Rosati; our friends at Raspberries, especially Tom, Renee and Emily. Friend and caregiver Bonnie Rose who took such good care of Walt; Rosetta, his home health aide; Julie with the VNA; St Luke's Allen Calder Wing, 1 W., especially Meghan. All the good folks at the Lutheran: Cindy Shepard and the caregivers support group; the Saul Unit, especially Mary Ann who took such good care of Walt during rehab. Joe & Susan Reynolds, Melbourne, FL; Marta and Mike Zarnoc and adopted nephew Keith.
He was predeceased by his parents and sister Sylvia.
He leaves with heavy hearts his loving wife, Sue; son Marek and wife Debi, granddaughters Sophie, Emily and Sabrina, Ballston Lake, NY and Brittany Furgal & Colin, Baltimore, MD; brothers Joe of Bensalem, PA and John of Wethersfield, Ct; numerous nieces and nephews from PA; and a very special brother-in-law, Gary Dupont, Boston, MA.
Walt had a smile that could light up a room and a very special sense of humor, always making jokes and loved to make people laugh. Everyone who knew him loved him.
We were blessed to have Walt for 94 years, but it still wasn't long enough. We'll close our eyes and see him with our hearts.
Services are private and at the convenience of the family.
In lieu of flowers, please consider a donation to the Alzheimer's Association in memory of Walt.
Arrangements are with Friedel, Williams & Edmunds Funeral and Cremation Services, New Hartford.
---