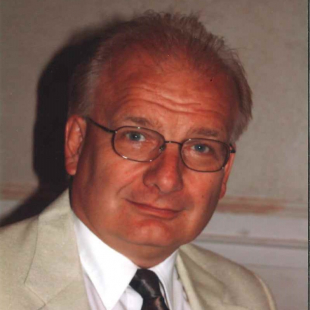 In Memory of Theodore J. Zamorski, Jr.
June 14, 1953 - September 10, 2022
Resided in Utica, NY
---
Visitation
New Hartford
13 Oxford Road
New Hartford, NY 13413
Service
Our Lady of the Rosary
1736 Burrstone Rd
New Hartford, NY 13413
Cemetery
Saint Stanislaus
Wood Rd.
Whitesboro, NY 13492
---
Obituary
print this
Theodore J. Zamorski, Jr. passed away peacefully on Saturday, September 10th, 2022, in the arms of his loving wife, Janice.
Ted was the son of late Theodore J. Zamorski, Sr., and Mary Ann (Lukaszewicz) born on June 14th, 1953 . On September 19th, 1975, was united in marriage to Janice (Kowalski) Zamorski.
Ted attended Thomas R. Proctor High School, graduating in 1971, MVCC and Delhi Tech. He worked at the Central NY Psychiatric Center, from 1972 and retiring in 1988 as Planner/Estimator.
Ted was an avid golfer, but Ted's first passion was bowling. He started out bowling at age 5 when his mom brought him to the Palace Bowling Lanes and later bowled at the Madison Bowling Alley. Ted's bowling started to heighten in part to becoming the New York State High School Athletic Champion in the team event. Later bowled in many adult leagues, not only being a member but as Secretary and Treasurer of some. When he met Janice, he taught her how to bowl the "right way" and they became a "team." They won NYS Doubles Championship in 2003. Ted bowled his first 300 on March 6, 1995, and then three more then with many 298's and 299's. He became a member of the Utica Bowling Association in 1992 as a Director working to promote the sport, then became the Association's President in 1997. Ted was inducted into the Utica Bowling Hall of Fame in 1998 of which he was immensely proud. While during that time his passion was Junior bowlers. He redevised the Utica Men's & Women's Bowling Scholarship award then executed the UBA "Past President's Scholarship Award." These two awards are still in existence as of today . Ted was so proud that he joined the Professional Bowling Association (PBA) in 1996 and bowled many tournaments from Reno, Nevada to Huntsville, Alabama, where he also met a lot of great people. Ted also bowled in many of the Professional Bowling Association's Pro Am tournaments that were held in Syracuse, NY, and was ecstatic that that he was paired to bowl with his idol, Earl Anthony, and beat him!
In 2010 His next passion was getting a motorcycle. While camping at Alpine Lake, a Honda Gold Wing Trike went by, and All Janice had to say was" I would ride on the back of that." Well, his wheels started turning and could not wait to get home and go online to scout one out. Janice never had to worry where to look for him as he would be in the garage with his bike shining that little beauty up. Ted and Janice were asked to come to a Chapter NY-T Meeting in 2011 and wondered what that was all about. Which they did. From there, they became members of the Gold Wing Road Riders Association , then were Assistant Chapter Directors of Chapter NY-T and then Chapter Directors. In 2016 he and Janice became NY District Assistant District Directors, then in 2017 and still to this day, NY District Directors. Ted was passionate about his GWRRA family and did all he could support this family , especially with the Rider Ed Instructors and University Instructors.
Ted enjoyed many Caribbean cruises with Janice along with camping, motorcycle trips to different Rallies or just taking rides just anywhere.
Ted had exceptional knowledge of plumbing, as an electrician, and a craftsman; he could fix about anything and build anything, a trait that was handed down to him by his dad.
Ted loved to volunteer especially at the Shriners Park for their Friday Fish Frys and at the Boilermaker Road Race.
He leaves his beloved wife, Janice and his adorable fur babies, Alicia, Beckett, and Carley- who he called his "ABC girls."
He leaves a brother, David, a brother-in-law and sister-in-law, Chester and Pamela Kowalski; niece Heather (Scott) Martin and nephew Chester Kowalski III. He also leaves an aunt, Barbara Chudy, and many cousins.
Ted's wife wishes to express her heartfelt thanks and appreciation to Hospice and Palliative Care for their wonderful care and compassion. Special thanks to Dr. Leonid Cherkassky MD, Surgical Oncology, at Roswell Park Comprehensive Cancer Center in Buffalo, NY, and his staff for all their compassion through this. Dr. Merima Ramovic-Zobic of the Upstate Cancer Center in Oneida, and her staff. Dr. Domenic Aiello, and Dr. Michael Sassower.
Special thanks to his Gold Wing Road Riders Association family for all of their support for the 5 years that he was their New York District Director. His great neighbors being there when we needed them. And many many great friends ,just too numerous to mention.
Friends are invited to call at the Friedel, Williams & Edmunds, Funeral and Cremation Services, 13 Oxford Road, New Hartford, NY on Wednesday September 14th from 4-6. Funeral services will be held at the Our Lady of the Rosary, 1736 Burrstone Road, New Hartford, NY 13413 on Thursday September 15th at 10 AM. where a Mass of Christian Burial will be celebrated by the Rev. Thomas R. Servatius. Interment will take place at St. Stanislaus Bishop & Martyr, Woods Road, Whitesboro, NY 13492 immediately following the funeral.
In lieu of flowers, remembrances in Ted's name may be made to the H.A.L.O. Animal Shelter,615 Albany Street, Little Falls, NY 13365 .
How blessed Ted was to have shared his journey with Janice. So many beautiful, wonderful, and amazing adventures. How fortunate that they both found such a love and friendship.
---