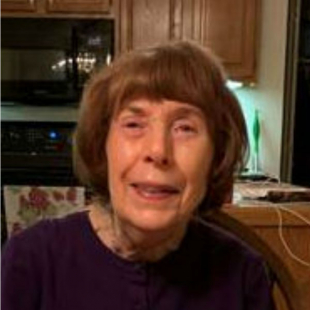 In Memory of Roberta (Robbie) M. Trosset
March 23, 1936 - December 23, 2020
Resided in New Hartford, NY
---
Visitation
New Hartford
13 Oxford Road
New Hartford, NY 13413
Service
St. John the Evangelist Church
66 Oxford Rd.
New Hartford, NY 13413
Cemetery
Mt Olivet Cemetery
70 Wood Rd
Whitesboro, NY 13492
---
Obituary
print this
Roberta M. Trosset (Robbie) of New Hartford died peacefully with her family at her bedside on December 23, 2020.
Robbie was born in Detroit, Michigan on March 23, 1936, the daughter of Margaret and Arthur Doering, Senior. She graduated from Samuel C. Mumford High School in Detroit in 1954, and the University of Michigan, Cum Laude, in June 1958. While at the University of Michigan, Robbie met her future husband Richard T. Trosset (Dick) who was pursuing a Master of Business Administration. Dick and Robbie were united in Holy Matrimony on October 25, 1958 at Precious Blood Catholic Church, Detroit, Michigan. They became parents to four children, whom they deeply loved: Gregory Arthur Trosset; Scott Alfred Trosset; Michelle Diane Trosset; and Jeffrey Alfred Trosset, who died in 1959 as an infant.
After honeymooning in the Poconos and Manhattan, Robbie and Dick settled in the Utica area. Robbie taught shorthand for a brief time before starting a family. Thereafter, she devoted herself entirely to cultivating family life. A fabulous cook and hostess, Robbie went to great lengths when entertaining family and friends with gourmet meals and took great pride in maintaining a beautiful, inviting home – especially during the Christmas season. Robbie and Dick were active members of the Utica Curling Club for 28 years where they both developed many friendships, enjoyed the game, chaired numerous events, and traveled regularly to curl with dear friends in Kingston, Ontario. From 1998 to 2000, Robbie served as President of the Utica Curling Club Glengarry Executive Committee, a group that oversees club fundraising and women's curling.
In 1997 after a year of educational training, Robbie became an official volunteer docent at the Munson William Proctor Institute (MWPI). This became her passion for the next 22 years, enriching her life with many friendships and the joy of service. Before retiring in 2019, Robbie led approximately 350 tours to help others appreciate the value of art, art history, music, photography and the many artistic treasures of our local community at the MWPI. A diligent student, she carefully mastered the docent briefing materials and practiced presentation techniques to "bring the arts to life" in a personal way for her audience. She led public tours of special exhibitions and the permanent collection, participated in docent trips to art museums throughout New York State, and served many times as a greeter at Fountain Elms. Most of all, she enjoyed educating children through special student tours for the Utica School District.
When her beloved husband Dick died in 2015, Robbie began working alongside her daughter Michelle to continue the family business, the Utica Catholic Book Store which was founded in 1901. Now into her 80s, she learned QuickBooks Accounting Software, managed the Accounts Payable process, and enjoyed making occasional deliveries to church customers. Robbie was a longtime member of St. John the Evangelist Catholic Church in New Hartford.
Most of all, her family will remember her as a loving mother and wife.
Robbie was pre-deceased by her husband Richard and her brother Arthur George Doering, and his wife Janet. She is survived by: her son Gregory, husband of Connie; her son Scott, husband of Karen; her daughter Michelle; and her brother Roger Doering, husband of Linda. She is also survived by five grandchildren: Brenda, Richard, Matthew, Jason, Allison, and numerous nieces and nephews.
The funeral will be held on Tuesday, December 29, 2020 at 10:30am St. John the Evangelist Church of New Hartford where a Mass of Christian Burial will be celebrated. Interment will be in Mt. Olivet Cemetery at 10:30am on Thursday, December 31, 2020. Calling hours are on Monday, December 28, 2020 from 5-7pm at the Friedel, Williams & Edmunds Funeral Home, 13 Oxford Road, New Hartford. We ask for your patience as we will be operating at limited capacity during calling hours, allowing 10 guests to enter as 10 guests leave. For the safety of all, masks must be worn and social distancing observed. Contact tracing registration will be implemented at both the funeral home and church.
The family wishes to thank the staff of the Siegenthaler Center for Hospice and Palliative Care for their compassionate care given to Robbie during her illness. In lieu of flowers, please consider remembrances in Robbie's name to the Siegenthaler Center, or offer a Catholic Mass for the repose of her soul.
---