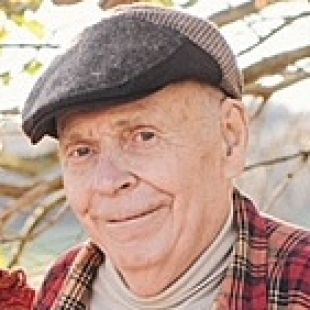 In Memory of Richard Harding Williams
May 14, 1930 - January 4, 2019
Resided in Utica, NY
---
Visitation
Life Tabernacle Church
121 Main St.
Whitesboro , NY 13492
Service
Life Tabernacle Church
121 Main St
Whitesboro , NY 13492
Cemetery
No Cemetery
---
Obituary
print this
Richard Harding Williams, 88, was born on May 14, 1930, in the historic village of Essex, New York, on the shores of Lake Champlain. Born of Welsh parents Richard and Caroline Williams, he graduated from Essex High School in 1947. Through his youth he worked in his dad's General Store, built in 1812--and still in operation in Essex during the summer months.
Mr. Williams served in the US Navy from 1947 to 1950. He moved to Utica to attend Utica School of Commerce. Studying voice with the late Frank Parker he became an accomplished soloist. He held a lifelong love of opera and acquired an extensive collection of operatic performances dating from the early 1900's. He was a lifelong member of the Metropolitan Opera Guild.
Mr. Williams married Jo Ann Twentier, a native of Texas, in 1970. He was employed by Revere Copper Brass in Rome for 37 years and retired in 1992.
He spent summers vacationing in Essex, active in theatrical productions and performing as a soloist in local churches.
Mr. Williams held a life-long passion for Global Missions and acted as Missions Secretary for many years. He was also a charter member of Life Tabernacle Pentecostal Church in Utica.
Until the time of his death, he and his wife, Jo Ann, were active in providing music at Sunday services each week at the Masonic and Presbyterian Homes.  
Mr. Williams is survived by his wife of 48 years, Jo Ann of Utica; daughter Aimee Caroline and husband Sam Balboa of Utica; five grandchildren, Seyrah, Isaiah Evalysse, Jisayla and Naiyara; nieces Molly LaViolette and her husband, Mike, and Carolyn Carson, and nephew Ricky Carson; cousins Norma, Verna and Roger; and countless friends. He shared a special bond with grandson, Isaiah. In addition to his parents, he was predeceased by a sister, Caroline Alwilda Carson and her husband, Robert, and a son, Jonathan Williams.
The family offers their sincerest gratitude to the amazing doctors and staff of St. Elizabeth's ICU for their compassionate care.
Visitation will be Monday from 4 – 6PM at Life Tabernacle Church, 121 Main St., Whitesboro.  Funeral services will follow at 6PM.  In lieu of flowers, please consider a donation in Rich's memory to Life Tabernacle Church. Arrangements are under the direction of Friedel, Williams & Edmunds Funeral and Cremation Services, New Hartford.
---