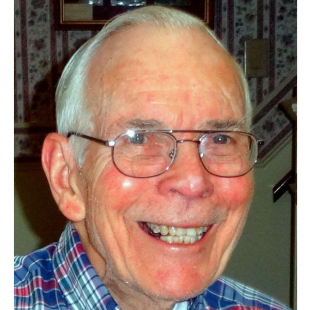 In Memory of Raymond J. Gardner
July 9, 1927 - June 3, 2019
Resided in Utica, NY
---
Visitation
New Hartford
13 Oxford Road
New Hartford, NY 13413
Service
Friedel, Williams & Edmunds Funeral and Cremation Services
13 Oxford Road
New Hartford, NY 13413
Cemetery
Rest Haven Memorial Park
10209 Plainfield Rd
Cincinnati, OH 45241
---
Obituary
print this
Raymond J. Gardner, age 91, beloved and respected Husband, Father, Grandfather, and Uncle, was called home to the Kingdom of our Lord on Monday June 3, 2019, following recent complications from a 2 yr. ordeal with Dementia.
Raymond was born to Raymond & Florence (nee Batsche) Gardner on July 9, 1927 in Cincinnati, Ohio, where he was raised and educated. He graduated early from Withrow High so he could enlist in the US Navy. From June 1945-48, he served as a Radio Technician in Port Lyautey, French Morroco. Following his discharge, he married the love of his life, Shirley M. Stehr, on November 6, 1948 and with whom they shared a 64 year long honeymoon before her passing in September 2013. He entered the University of Cincinnati, where he graduated in 1953 with a degree in Electrical Engineering. He then moved his young family to Fort Wayne, Indiana, where he took a position with Capehart-Farnsworth Television and Radio Corp. In 1959, they settled in Utica, NY where he was hired as an Electrical Engineer and Program Manager with General Electric B1B Radar division. There they raised their 5 children before he retired after a nearly 29 year career with GE in December 1987.
Ray always put his family and friends first. He was a devoted Father who always took an active interest in his children, and grandchildren's lives. The family enjoyed many activities together, including camping, and fishing, traveling, school functions, and a much anticipated yearly family summer trip to visit Cincinnati. Ray also served as an Indian Guide Chief for the YMCA, and as a Scout Master at Sunset School. Ray was a skilled handyman in all facets of plumbing which he and his Brother, Don, learned from their Dad. He was also skilled in all electrical type work, construction, auto repair, painting, and more. Upon his retirement, he was only too happy to help any friend and neighbor with a needed project. He freely gave of his time, and never charged for it. He was happy doing whatever the job entailed when knew he could help others out. He was
focused and determined to tackle any size project. He thought outside the box. He possessed a keen, analytical, and a worldly mind that family and friends always knew they could seek him out for his advice and guidance whenever needing help with a matter.
During his nearly 32 years in retirement, Ray and Shirley kept quite active, visiting or traveling with friends, spending time quality with their children and grandchildren. He particularly looked forward to the holidays' and spending them together with family and friends. Ray had numerous hobbies: he loved gardening (even yard work), bowling and golfing in the GE leagues. He was most proud of the time, on his 81st Birthday, when he aced a hole-in-one on the 13TH, 150 yard hole at Stonebridge! He enjoyed reading or watching a ballgame or golf live or on TV. He especially loved the topics of history, science and space. He was a regular journal writing devotee: keeping a daily journal for more than 40 years. He was a volunteer for the GE Elfund Society. He was a devoted parishioner and a loyal supporter of the Church of Our Lady of Lourdes, which he loved, for more than 60 years. He regularly contributed to worthwhile charities and causes. He loved his country and his flag, which he flew nearly every day unless it rained.
Everyone loves Raymond! The common phrase we would regularly hear was: "Ray is such a gentleman". Ray had a gentle soul. He was a loving, caring, compassionate, down to Earth, empathetic, friendly, generous (especially with his time), respectful, and kind. He always had an inquisitive, curious side. He had a good sense of humor about him as he loved hearing a good story or a joke. He loved to sing, especially at Mass. He was most curious about life and on the subject of Heaven, the human soul and what happens once we pass on. He was convinced he would one day be reunited with his loved ones and his Shirley, who he dearly missed. He is now getting the answers he sought.
Ray is survived by his 5 children: Son and Daughter-in Law, Ken and Debra Gardner, of Thousand Oaks, CA. Daughter and Son-in Law, Barbara and Steven Kaminski, of Birmingham, Al. Son and caretaker, Paul, of Utica, NY. Daughter, Linda Gardner Orioli and her long-time companion, Randy Colella, of Syracuse NY. Daughter and Son-in-Law, Donna and Mark Kistner, of Atlanta, GA. He leaves his 4 beloved grandchildren: Melissa Orioli, of Rochester, NY. Brandon, Jenna and Austin Kistner of Atlanta, GA.
Ray is also survived by many cherished Nieces and Nephews: William and MaryJo Bach of Cincinnati, OH and their families. Father Robert Hare Jr. of Cincinnati, OH. His 10 Nieces and Nephews and their families, of his Brother Don and Anna Mae Gardner.
Ray was predeceased by his Wife, Shirley. Sister and Brother-in Law, Dorothy and Robert Hare. Brother and Sister-in Law, Don and Anna Mae Gardner. A beloved Niece, Rene Sizemore-Dahlheimer (Gardner). Brother and Sister-in-Law, Alfred and Fay Bach. All of Cincinnati, Ohio. To many remaining long time dear and wonderful friends and neighbors whom were a valued part of Ray's life, he was enriched by your friendship and all were close to his heart. You all know who you are. His family appreciated your prayers and words of support.
Ray's family extends its appreciation to the caring staff of the Maple View unit at Lutheran Care. Ray is singing once again in Heaven.
Ray's family will receive friends on Sunday June 9, 2019 between 2 and 6pm (when at the conclusion, Father Joe Salerno will offer some words) at the Friedel, Williams, & Edmunds Funeral Home, 13 Oxford Road, New Hartford, NY. Internment will be in Rest Haven Memorial Park, Cincinnati, Ohio.
In lieu of flowers, please consider a donation in Ray's name to the Alzheimer's Association or the Cure Alzheimer's Fund for future progress in helping to one day end this disease.
---