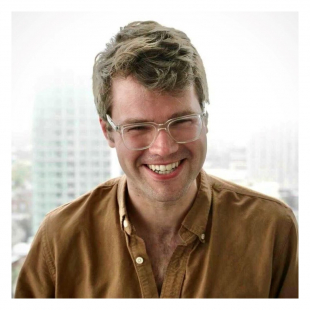 In Memory of Paul William Kohan
May 25, 1988 - March 22, 2021
Resided in Brooklyn, NY
---
Visitation
No Visitation
Service
St. John the Evangelist Church
66 Oxford Rd.
New Hartford, NY 13413
Cemetery
No Cemetery
---
Obituary
print this
On March 23, 2020, just two months shy of his 33 birthday, Paul William Kohan passed away in his home in Brooklynn, NY.
Those of us who were lucky enough to have known Paul will remember him for his sense of humor and his zest for life. Paul was nothing if not the life of the party. And absolutely, he was the center of his mother's universe.
One might say that Paul knew how to enjoy the finer things. They would not be wrong. There is no arguing his time on this earth was too short. But he made good use of the time he had. Traveling and laughing with friends, joking around with his brothers, doting on his niece and nephew.
Paul's life was not always easy. He overcame tremendous obstacles, including his own learning disability, in order to obtain his law degree and achieve his dream of legally advocating for other differently abled children. His story will be an inspiration for all the young lives he has touched, and all those who will learn of him and know that their futures can also be bright.
Paul's spirit was so bright. But inside he battled a darkness. Paul was someone who so longed to be loved, but knew so little about how to be loved. His family is comforted that he is shining down on us from heaven today, and can see the love we all had for him. An enduring kind of love. Forever.
Paul is survived by his mother, Ellen Asplund Kohan of New Hartford; his brothers, Luke Kohan and his wife, Dawn of Virginia and Neil Kohan and his wife, Melisa of Syracuse; his niece, Addison; nephew, Sami, and his dog Charlie. He is also survived by his aunts and uncles, Carol and Bob Leupold and Arlene and John Aragona, his God parents, Nelley and Vincent Vaccaro, as well as numerous cousins and friends including Lauren Eisler of New York, Carey Smith of Colorado, and fellow Govians Pete Thomas, Matty Kleinberg, Mario Illanes, and Emily Fu. He was predeceased by his beloved grandmother, Roseann Asplund.
The funeral will be on Saturday at 1:00 at St. John the Evangelist Church, 66 Oxford Rd., New Hartford, where a Funeral Mass will be celebrated. Arrangements are with the Friedel, Williams and Edmunds Funeral and Cremation Services, 13 Oxford Rd., New Hartford.
In lieu of flowers, we ask that donations be made to the Gow School and the Dyslexia Policy Institute at Columbia Med.
---