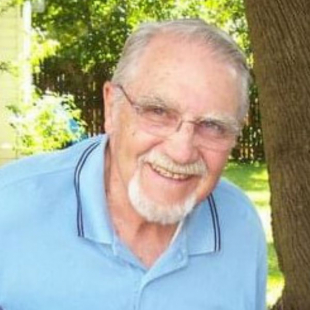 In Memory of Norris R. Ellinwood
August 7, 1930 - October 24, 2020
Resided in Whiteboro, NY
---
Visitation
Our Saviour Lutheran Church
1640 Genesee St.
Utica, NY 13502
Service
Our Saviour Lutheran Church
1640 Genesee S
Utica, NY 13502
Cemetery
No Cemetery
---
Obituary
print this
Whitesboro- Mr. Norris R. Ellinwood, 90, passed away on Saturday, October 24, 2020 at his home surrounded by the love of his family.
He was born August 7, 1930 in Whitesboro to the late Albert and Mae (Barber) Ellinwood.
A fire fighter with Utica FD for 20 years he retired in 1976 as Captain. He was elected Secretary and later President of Local 32 IAFF and negotiated the first two labor management contracts with the City of Utica. He and Phil Arcuri formed the United Police & Fire Association which became the basis of The United Police & Fire Retired Association of New York and became president emeritus in 2007. He was also president of the Oneida County Muscular Dystrophy Association and attended the first Jerry Lewis telethon in 1963. Norris was a Mason and Past Master of Amicable Lodge 664 New Hartford, a Noble of Ziyara Shriners, bass drummer for the Ziyara Drum & Bugle Corps and named a Grand Sword Bearer of the Grand Lodge of New York State. A man of faith he was very active in the Lutheran tradition. He and his wife Dorothy, ran youth groups and communion classes and he served as Deacon in El Paso TX, St. James Buffalo NY, Our Savior Lutheran Church Utica NY, & The Lutheran Community New Hartford NY. Many people have gone through his Driver Safety Course that he taught for 15 years at the New Hartford Senior Center.
He is survived by his wife Dorothy J. Ellinwood (Fahrenkrug), children Mark Ellinwood (Maureen Dunn) of Oneida, Sarah Ellinwood, Gretchen Ellinwood & Geoff Ellinwood. Siblings Eleanor Rogowski, Carol Piper, Nancy Ellinwood, Allan Ellinwood, Linda Katz & Marilyn Patterson. 8 grandkids, 10 great grandkids, countless nephews, nieces & loving in-laws including Brian Patterson, Dick Katz, William Mootz and honorary son Mike Passacantando.
He was predeceased by daughters Kathleene Vagelatos, Patricia Mootz, former wife Marie Guarno, siblings David Ellinwood and Lois Ann Ellinwood.
Calling hours will be held on Friday, October 30, 2020 from 1-4PM at Our Savior Lutheran Church Utica followed by a memorial service at 4pm. A Zoom option of the service will be available. Meeting ID: 880 5641 0976. Arrangements are with the Friedel, Williams & Edmunds Funeral and Cremation Services, 13 Oxford Rd., New Hartford.
In lieu of flowers, please donate to Shriners Hospital or Our Savior Lutheran Church Utica NY.
The family would also like to give heartfelt thanks to Melissa (Ellinwood) Holzberger and Nancy Ellinwood for their "Fantastical" help and support. Dr. Raymond, Dr. Clark, Dr. Shah, Dr. Koussa, the MVPA staff, visiting nurses association, palliative and hospice care of New Hartford and Oneida County Office of the Aging. In addition, the family would like to thank those near and far for their help and support through these times.
---