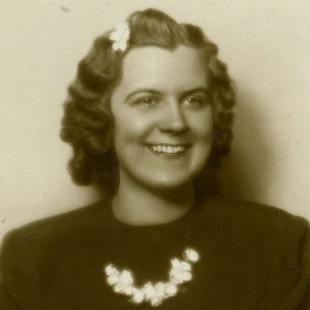 In Memory of Miroslava Podzimek, PhD
March 6, 1925 - January 17, 2019
Resided in Frankfort, NY
---
Visitation
No Visitation
Service
No Services
Cemetery
No Cemetery
---
Obituary
print this
Miroslava Podzimek, PhD, 93, of Frankfort, died January 17, 2019 at her home.
She was born March 6, 1925 in Prerov, Czechoslovakia the daughter of Ing. (Engineer) Milan Curin and Marie Curcinova. She grew up in Horni Pocernice, now a suburb of Prague. During World War II, the Nazi occupiers interrupted her studies, when she was forced to work in a factory. After the war, she returned to her studies, ultimately earning her doctorate in Organic Chemistry from Charles University. Subsequently she worked as a chemist in research for many years.
She came to the United States with her family in 1970 initially to Albany, NY, settling ultimately in Rolla, Missouri, where she was employed at the University of Missouri-Rolla. Later she moved with her daughter Jana back to upstate New York. She was devoted to her family and friends. Her passions were travel, cooking, gardening and nature in general.
She was married for 56 years to Dr. Josef Podzimek, who preceded her in death on December 25, 2007. She is survived by her daughter Eva (husband: Terry) of Columbia, Missouri and their children Christina (husband: Michael) and Thomas; and Dr. Jana Podzimek of Frankfort and her daughter Jana. She had two great grandchildren Nicholas and Helen. She is also survived by nieces Dada Mrazkova and Ing. Milena Durdikova and nephew Ing. Milan Curin and their respective families. She was preceded in death by her siblings Marie Horakova and Milan Curin.
Services will be private. There are no calling hours.
Arrangements are with Friedel, Williams & Edmunds Funeral and Cremation Services, New Hartford.
---