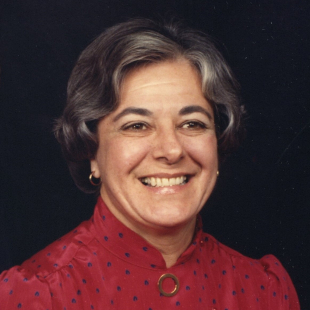 In Memory of Mary Matterese Tobin
October 8, 1932 - May 21, 2022
Resided in New Hartford, NY
---
Visitation
No Visitation
Service
Calvary Cemetery
2407 Oneida Street
Utica, NY 13501
Cemetery
Calvary Cemetery
2407 Oneida St
Utica, NY 13501
---
Obituary
print this
Mary Matterese Tobin of New Hartford, NY passed away peacefully on Saturday May 21, 2022, with her family by her side. Mary was born October 8, 1932 in Utica, NY, the daughter of Nicholas and Angelina (Zito) Matterese.
Mary attended Proctor High School in Utica NY; received her RN degree in Psychiatric Medicine from Manhattan Psychiatric Center on Wards Island in New York City; and received her BS in nursing from SUNY College of Technology.
Mary met Joseph Tobin in 1952 and they married on September 3, 1955 in Our Lady's Chapel of St. Patrick's Cathedral in NYC. The ceremony was performed by Father E. Donachie. Mary and Joe celebrated 70 years of love and devotion this year.
Mary and Joe have three wonderful children, Joyce L. Parsons (John Scott Parsons) of Penfield NY, Mark D. Tobin of Orlando FL, and Marcia J. Tobin (Bailey Foster) of Knoxville TN; and two lovely grandchildren, Henry N. Foster-Tobin, and Margaret E. Foster-Tobin. She is predeceased by her brother John and sister-in-law Thea Matterese; sister, Paula Munn and godson Norman Kretschman.
Mary and her family spent many fun adventures tent camping throughout the Adirondacks, Canada, and Cape Cod. Mary loved gardens, walks outdoors, and hugging and admiring trees. One of her favorite spots was Root Glen in Clinton NY. On clear evenings, she would often step outside and gaze at the stars and moon. In later years, Mary and Joe enjoyed swimming at the New Hartford High School swimming pool. An avid reader, Mary enjoyed mysteries, magazines and recipes, outings to the local libraries with Joe, and absorbing the entire New York Times as often as she could.
Her family is very grateful to the doctors and nursing staff at St. Luke's Memorial Hospital in Utica NY for their care, and the privilege of being with her as she left us. Peace be with you Mother, we look forward to seeing the cardinals and signs you send our way.
A graveside service will be held on Wednesday at 11:00 AM at Calvary Cemetery, 2407 Oneida Street, Utica. There are no calling hours.
Arrangements are in the care of Friedel, Williams & Edmunds Funeral and Cremation Services.
---