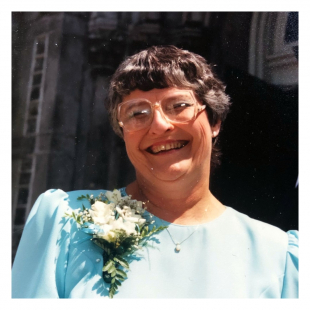 In Memory of Mary Ann Smith
October 9, 1931 - March 24, 2021
Resided in Utica, NY
---
Visitation
No Visitation
Service
No Services
Cemetery
No Cemetery
---
Obituary
print this
Mary Ann Smith lost her race with Father Time in the early morning hours of March 24, 2021.
Mary Ann was born to Emerson and Phoebe Lacy, October 9,1931 in Wheaton Illinois a suburb of Chicago. She grew up loved and protected from the times by her parents and two sets of aunts and uncles. She graduated from high school (Glenbard) in 1949 and was persuaded to enter college (Depauw University) in the Fall. During college she met Ron Smith, her future husband, and graduated in 1953. She was married in 1954 and went to work for Chicago Electric putting Ron through Medical School. After chasing around the country for training and the military, they settled in Utica in 1963 with their three children.
Mary Ann was active in the Munson Williams Art Institute, the beginnings of the Utica Children's Museum and the revitalization of the Utica Zoo, and the Church.
Her passion for travel was ignited following a trip with Ron to the British Isles in 1969. After that there was no holding back, as she enjoyed the planning of a trip as much as the trip itself, allowing her to visit 48 of the states and all 7 continents.
Mary Ann spent her free time playing Bridge, tennis and golf with her closest friends and enjoyed tending to and decorating her garden in her free time.
Mary Ann is preceded by her former husband Ronald D. Smith. And survived by her three children and five grandchildren. Stephen and Lorraine, Shaun, Kara; Susan and Sam; Stacey and Lyeanna, Noah.
Covid has curtailed normal events. Arrangements are with the Friedel, Williams & Edmunds Funeral and Cremation Services, 13 Oxford Rd., New Hartford.
In lieu of flowers or gifts, please lift a glass and remember your favorite memories of Mary Ann.
Any questions can be resolved at catboatsteve@aol.com or 978-290-3957.
---