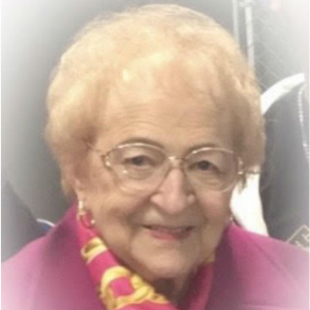 In Memory of Marilyn Anne Donovan
February 13, 1932 - March 1, 2020
Resided in New Hartford, NY
---
Visitation
No Visitation
Service
No Services
Cemetery
No Cemetery
---
Obituary
print this
On March 1st, 2020 Marilyn Anne Donovan, loving mother of five children, passed away at the age of 88.
Marilyn was born February 13th, 1932, in Utica, NY. She was predeceased by her beloved husband of 48 years, Bernard (Bernie) Michael Donovan of Rome, NY.
Marilyn was a loving, caring, others-come-first kind of woman. She and Bernie relocated to Florida from upstate New York (1965-1970) during the Space Program to land on the Moon. That was her favorite place of all (not the moon – Florida). She and Bernie went back there many times on vacation in later years. Florida is where she developed her great love for beaches, sunsets and lobster rolls.
Marilyn was an honors student in high school, loved to read, especially mysteries, and she especially loved singing in the All Girls Choir At UFA. There were times, while living in Rome, NY, that she had read all the mysteries shelved at Jervis Public Library and would have to wait for the next arrival of new books to come. She loved the Olympics, TV shows about singers, and talented folks trying to make a name for themselves.
Marilyn's love and support was reflected in the successes of her family. She was so proud of her kind hearted and talented children, grand and great grand children. Marilyn lost her beloved sister Joan Rayhill last year and is survived by her loving brother-in-law Leo Rayhill of Syracuse, New York.
Marilyn is also survived by her five children: Timothy, Kara, Mary, Kathleen and Sharon. Grandchildren: Sarah, Chris, Emily Gabe, Emily, Olivia, Alex, Mike, Tara, Cherie, Rachel, and great grandson Maurice (Mo).
Marilyn chose to be cremated and simply buried next to her husband Bernie. No service or fancy goodbyes, but a million happy thoughts and memories of a mom who loved and cared deeply for her family. She will be missed. Arrangements are with the Friedel, Williams & Edmunds Funeral and Cremation Services, 13 Oxford Rd., New Hartford.
In honor of Marilyn and in lieu of flowers we simply ask .... be kind to one another.
---