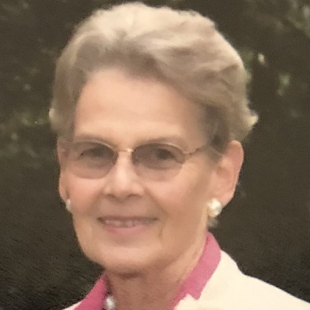 In Memory of Margaret Tyler Stetson
November 26, 1929 - August 23, 2021
Resided in Barneveld, NY
---
Visitation
No Visitation
Service
No Services
Cemetery
No Cemetery
---
Obituary
print this
Margaret Tyler Stetson of Barneveld, NY passed away peacefully on August 23, 2021, with her husband of 70 years and family at her side. She was born on November 26, 1929, in Boston, MA to Roger and Margaret (Blakely) Tyler. Pegsy, as she was known to all, graduated from Beaver Country Day school in Chestnut Hill, MA and from the Pennsylvania School of Agriculture and Horticulture for Women in 1950. On Saint Patrick's Day, 1951 she was married to John B. Stetson at the First Unitarian Church in Boston. The couple embarked directly on a career in the US Navy. Pegsy adapted quickly to Navy life. They lived in nine different houses in great locations, including Spain and Panama. Pegsy handled the many moves in stride and was always ready for the next challenge. Following cross-country car trips with children and a dog, or a voyage on the SS Constitution, she always managed to convert each new house to a home within days of arrival. She was a wonderful Mom and raised the children with love and understanding, often on her own as John's time in the Navy and later his business schedule involved much travel.
In 1963, as John retired from the Navy, the family moved to Barneveld, NY. Pegsy became an essential part of a major renovation of an 1843 farmhouse. This required lots of decisions and physical work which she managed over the next several decades while coordinating the children's' schedules, raising Golden Retrievers, caring for and horseback riding, tending her perennial gardens, and enjoying tennis and needlepoint with good friends. She was an active member of the Town of Trenton Planning Board for about thirty years, and for a short period, worked outside the home, enjoying retail sales at Country Classics, in Barneveld. Pegsy and John recently celebrated their 70th wedding anniversary in the same house and grounds overlooking the West Canada Creek.
Pegsy is survived by her husband, John, and four children, John Jr and Gwen Stetson of Shelburne, VT, Andrew and Sue Stetson of Barneveld, James and Kathleen Stetson of West Chester, PA, and Martha and John Crossley of Holland Patent, eight grandchildren, Amy, Sarah, Blake, Dan, Elena, Carter, Vinna and Boyd, and five great grandchildren, Wesley, Dillon, Kylee, Landon and Carson. She is predeceased by her sister, Marsie Saunders, brother, Bill Tyler, and grandson, Tyler Stetson.
A memorial service will be held at a later date.

Arrangements are in the care of Friedel, Williams & Edmunds Funeral and Cremation Services, New Hartford.
---