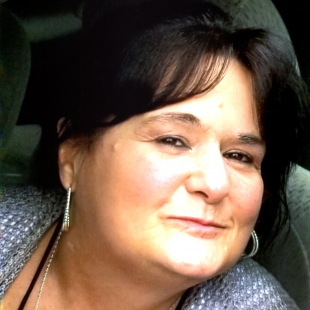 In Memory of Lucretia Scalise
March 5, 1960 - July 30, 2022
Resided in Utica, NY
---
Visitation
New Hartford
13 Oxford Road
New Hartford, NY 13413
Service
Friedel, Williams & Edmunds Funeral and Cremation Services
13 Oxford Road
New Hartford, NY 13413
Cemetery
No Cemetery
---
Obituary
print this
Lucretia Scalise
Our collective hearts were shattered on July 30th, 2022, when, after a lengthy struggle, Lucretia passed away at St. Elizabeth Hospital in Utica, NY.
Lucretia was born to and predeceased by Benjamin Francis and Mary Helen Scalise on March 05, 1960, and grew up in Whitesboro, NY then lived in Utica until her passing.
She worked at Joseph & Feiss CO., LCMG, Faxton-St. Lukes and as an in-home elder care giver.
She was one of seven children and is predeceased by her siblings, Joan M. DeFuria, Salvatore F. and David F. Scalise.
Lucretia counted her family to be the most valuable thing in her life and she never missed an opportunity to let us know how much love she had for us. She is survived by her brother, Benjamin (Benji) F. Scalise (Karen) and two sisters, Mary Edith Peters, and Susan M. Scalise (Doug "Dougster" Leaf).
Among those that were treasured by Lucretia or "Teeta" as she was affectionately called by her nieces, nephews and great nieces and nephews are: David and Megan Peters, Justin, Emie, and Bryce Peters; Sara (DeFuria) and Justin McBride, Jaida, Vincent, and Cora Grace; Anthony DeFuria, Jackson, and Mia with a special place in her heart for Jackie Rose and Logan; Michael and Alaina Scalise, Bella; and Elena Scalise (Tony Taylor), Salvatore (Sal) Scalise.
In addition, her cousins that she treated as siblings also meant the world to her; Edith Depeyster (Pierre), Danette Sosso (Ralph), Alina Gruebel (Steve), Bonnie Collins (Craig), Patrick Dutcher (Christine) as well as their children, Danelle, Pierre, Jennifer, Jessica, Craig, Christopher, and Patrick. Lucretia was also predeceased by her lifelong friend and special companion Luther Walters whom she had the utmost regard.
Lucretia loved to crochet and loved to cook for her family. We all loved her sausage roll and her stuffed shells! Not to mention her giant trays of Christmas cookies! One of her favorite things was her monthly coffees with her friends; Norma, Joyce (Frick & Frack), Gail and Barb.
Anyone that knew her loved her. She was your biggest supporter in all that you did. There was no better cheerleader than Lucretia. Her friends call her the "sweetest, kindest soul ever" and that she is irreplaceable.
We are forever grateful for Benji and Elena for their tirelessness as they were there for Lucretia week in and week out and spent so many days by her side.
Calling hours are on Friday, August 5, from 5-7 PM at Friedel, Williams & Edmunds Funeral and Cremation Services, 13 Oxford Rd., New Hartford. A funeral service will follow at 7 PM.
---