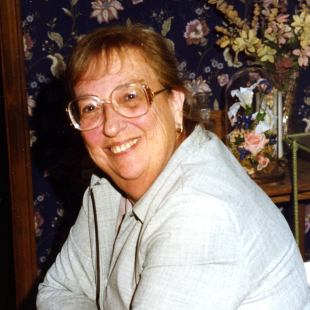 In Memory of Joyce Rosalind Gilbert Burch
August 3, 1930 - October 31, 2021
Resided in New Hartford, NY
---
Visitation
Private Visitation
Service
Private Service
Cemetery
Private Cemetery
---
Obituary
print this
Joyce Rosalind Gilbert Burch of New Hartford, N.Y. passed away in her sleep in her home at Sunset Wood. She was 91 years old.
Joyce was born August 3, 1930 in Schenectady, N.Y. the daughter of Alfred and Lonabelle Letarte Gilbert.
Joyce's father was a school principal and she was proud of her parents' legacies as educators.
As a child, Joyce excelled in music, studying and performing in junior orchestras with her beloved cello and exploring her vocal talent.
Upon high school graduation, Joyce attended Iowa State University, graduating in 1952 with an undergraduate degree in Home Economics.
While attending Iowa State Joyce met a kind, handsome ROTC classmate Norman Burch, and with the hearty approval of her parents married him
in Schenectady, N.Y. June 24, 1951.
Her new husband's career would move them from Des Moines, Iowa to Columbus, Ohio where Joyce and Norman welcomed two children: Edward (Jeremy) and Elizabeth.
Joyce was a faithful and vitally engaged congregant of Christ United Methodist Church in Columbus, Ohio teaching Sunday school classes and Vacation Bible School.
Joyce and Norman were also annual patrons of Columbus Symphony Orchestra and imparted their music appreciation to their young children.
Joyce was especially committed to her children's local P.T.A. (Parent Teacher's Association).
A close family friend doesn't remember any other PTA president other than Joyce:
"Mrs. Burch was THE ideal PTA president and I longed to be like her: professional, well-spoken, and not one to take guff from anyone!"
Joyce found time to pursue another goal: to become a teacher. She acquired certification to become a substitute teacher.
Later, Norman was transferred to Utica National Insurance Company and they moved to Robin Road in New Hartford.
Joyce and Norman soon grew to love the Mohawk Valley and its many treasures, notably Munson-Williams Proctor Institute, where they were annual patrons.
They joined the congregation of New Hartford United Methodist Church and were quickly welcomed into a warm family of friends there.
Then Joyce had a new dream: to become a special education teacher. She went back to school, earning a master's degree from SUNY Cortland and taught in the
Utica school system for many years. Joyce wanted all the students in her classes to acquire the essential skills required for a successful, productive life.
Among fellow worshippers at New Hartford United Methodist Church, Joyce took a particular liking to quilting and joined a group there dedicated to making quilts for those in need.
It is apt and telling that Joyce would devote much time and energy to quilting. The fabrics of her life were stealthily stitched together, bound by her Christian faith and strong will.
The arrangement of those fabrics was shaped by her 67 year marriage to Norman and her own inner compass.
The quilt of Joyce's life is now complete, and wraps us in memories and remembrances.
Joyce was preceded in death by her life mate Norman December 2,2020.
She is survived by her son Jeremy (Rick) Warren; daughter Elizabeth (Jerry) Bunch; two grandsons Matthew Bunch, Jordan (Katelyn) Bunch; and two great-grandsons Carter Bunch and Rowen Bunch. (adorable)
An on-line service by Rev. Carol Jubenville is planned, and the family welcomes on-line remembrances on the website of Friedel, Williams and Edmunds Funeral and Cremation services: www.fwefh.com.
---