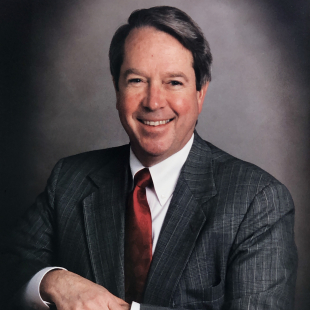 In Memory of James B. Stewart
December 13, 1942 - July 22, 2022
Resided in New Hartford, NY
---
Visitation
No Visitation
Service
New Hartford Presbyterian Church
45 Genesee St.
New Hartford, NY 13413
Cemetery
No Cemetery
---
Obituary
print this
James B. Stewart, age 79, passed away peacefully on Friday, July 22, 2022 with his loving wife by his side and in the hearts of those he loved most.
Jim was born to the late Harry and Dorothy Stewart on December 13, 1942 in Brooklyn, NY. He graduated from Hofstra University and then served in the US Army. On December 19, 1964 he was united in marriage to Laura Osborne of Massapequa, NY. They shared a wonderful love story of more than 55 years and welcomed four children who remain their proudest accomplishment.
In his professional life, Jim worked as the store manager of Sears Roebuck for over 35 years. He also took great pleasure in serving his local community as a hardworking and dedicated member of many boards. He was proudest of his 26 years serving on the MVHS Board of Directors and the HTC Board. Jim believed in hard work, but always balanced that with his outgoing, fun-loving, and people-focused personality. Jim was a relentless optimist and a practitioner of understanding, love, and practicality. A true believer and spreader of the "Work Hard - Play Hard" way of living, he spread joy to all those around him.
Jim brought happiness to the lives of so many. He shared his humor often and with great affection. He had an amazing ability to make someone feel special and important with just a warm smile and a listening ear. He enjoyed family gatherings surrounded by loud conversation and laughing grandchildren most of all. He would make daily stops at his children's homes with a big hello and some kind of treat. Jim never missed an opportunity to tell you he was proud of you and that he loved you. Any one of Jim's eight grandchildren can easily share a story of Papa playing on the floor with them, sharing a joke, bringing a bagel, giving advice on life, or pulling them into a hug. His love and devotion for his wife, children, and grandchildren knew no bounds.
Jim is survived by his loving wife, Laura, his adored children and their spouses, Brad and Jodi Stewart, Roy and Alissa Stewart, Kara and Paul Bisaccia, and Jonathan Stewart. Jim was larger than life in the hearts of his grandchildren, Zachary, Jacob and Samuel Stewart, Parker and Clayton Stewart, James, Abigail, and Grace Bisaccia. He also leaves behind his sister, Dale Harding, and many cherished friends.
Family and friends are invited to honor Jim with a memorial service on Monday, August 1st at 1 pm at New Hartford Presbyterian Church, 45 Genesee Street, New Hartford. Arrangments are with the Friedel, Williams & Edmunds Funeral and Cremation Services, New Hartford.
The family would like to extend a special thank you to Doug from the New Hartford Fire Department and Edwards Ambulance. As well as the staff of MVHS at St. Luke's Campus, especially those in the Neuro-Vascular Unit and on the Sixth Floor who offered such kindness and peace to Jim and his family.
In lieu of flowers, remembrance may be made to Hope House (www.hopehouseutica.org) or the New Hartford Fire Department (www.nhfd.com).
---