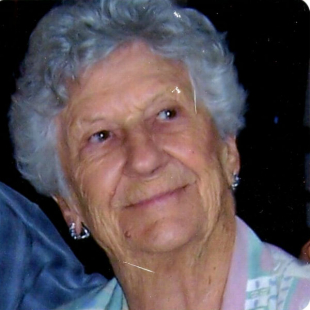 In Memory of Henriette (Kay) Cardinale
June 11, 1921 - July 7, 2020
Resided in Clinton, NY
---
Visitation
Private Visitation
Service
Private Service
Cemetery
Private Cemetery
---
Obituary
print this
Henriette (Kay) Cardinale, beloved mother, grandmother and great-grandmother passed away at the age of 99 on July 7, 2020.
Henriette was born on June 11, 1921, daughter of Antonio and Josephine Recio, in Casablanca, Morocco where she met and married the love of her life, Nicholas Cardinale, who was stationed in Casablanca during WW2. Soon after, Nicholas was sent to Europe and she remained in Casablanca, where their daughter Rose was born. Near the end of the war she and her 9 month old baby travelled to Utica on a Troop ship to meet his family and await Nicholas' arrival home. They settled in New Hartford and had 3 more children, Daniel, Gerald and Colette. They later spent many years of their retirement in Tarpon Springs, Florida and travelled the world. They shared a blessed union of 68 years until his death in 2011. "Nannie", as she became known when her adored grandchildren came along, was generous, loving and caring. She loved to knit, crochet, play cards and cook. She was a gourmet cook whose kitchen was always filled with food, friends and family and her "candy cupboard" was always stocked with everyone's favorite treats.
She leaves behind her 4 children, Rose Kolwaite; Daniel Cardinale; Gerald and Lorraine Cardinale; and Colette Harmatiuk, 12 grandchildren; Denise Falcone (James); Claudine Millar; Dr. James Kolwaite; Jennifer Klein (Robert); Valerie Flemming (Mark); Nicole Eiffe (Jay); Jacqueline Pelz (Dallas); Christiana Harmatiuk; Mark Cardinale; Renee Cardinale; Michael Cardinale and Richard Cardinale; 15 Great-grandchildren, 1 sister, Maria Quiros and several nieces and nephews.
The services will be held at the convenience of the family. Entombment will be in Calvary Mausoleum. Arrangements are with Freidel, Williams & Edmunds Funeral and Cremation Services, 13 Oxford Rd, New Hartford, NY.
In lieu of flowers, please consider St. Jude's Children's Research Hospital.
---