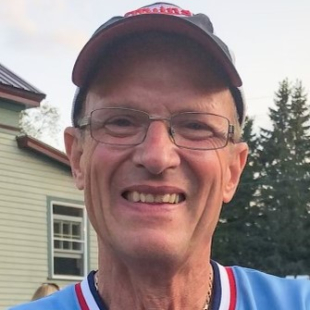 In Memory of Gary Michael Lennon
February 1, 1957 - October 30, 2022
Resided in Barneveld, NY
---
Visitation
St Paul's Catholic Church
16 Park Ave
Whitesboro, NY 13492
Service
St Paul's Catholic Church
16 Park Ave
Whitesboro, NY 13492
Cemetery
No Cemetery
---
Obituary
print this
Gary Michael Lennon, age 65 of Barneveld, NY passed away suddenly on Sunday, Oct. 30 in Clearwater Beach, FL.
Gary was born on February 1, 1957 in Fort Eustis, Virginia. He was the son of the late Harold T. Lennon, Jr. and Virginia Wind Lennon. He graduated from Holland Patent High School, Paul Smith's Forestry School, and West Virginia University, where he jokingly bragged about being the only student to take 7 years to complete his 4 year degree. He was nicknamed "Log" for his love of forestry and being outdoors. More than anything, he loved his 2 girls: his wife, Debbie and his daughter, Melissa, aka "Junior".
Gary followed in his father's footsteps, working at both Lennon's and W.B. Wilcox Jewelers in New Hartford and Utica, NY. After combining both stores in the early 90's, he ran the business until he retired in 2020, proudly transferring ownership to his daughter, Melissa, who is continuing his legacy of running the family business as the 4th generation.
Gary was a graduate gemologist and an expert jeweler, taking pride in the work he did. He loved the relationships he formed with his co-workers, who he loved like family, and his customers, who became lifelong friends.
Gary enjoyed many activities including skiing at McCauley Mountain, hiking in the Adirondacks, riding his bike, fishing, and spending time at Hinckley Lake with family and friends. He was a lifelong fan of the Minnesota Twins. He coached his daughter's AYSO and indoor soccer teams from 2001-2014 and loved every second of it, despite never having played soccer in his life. He also enjoyed growing giant pumpkins and managed to achieve his goal of growing an 1,100 pound pumpkin back in 2015.
He was a loving husband, father, brother, and a true friend who will be missed by all he leaves behind. He is survived by his wife, Debbie Wheat, and his daughter, Melissa Lennon and Nick Pino, stepson, Jason Wheat, his brothers, H Thomas and Nancy Lennon, Doug and Stephanie Lennon, Timothy and Debra Lennon, and Jim Lennon, along with his in laws Mary Young, Paul Wheat, Gary Wheat, and Greg and Desiree Wheat. He loved being an uncle to his many nieces and nephews: AJ, Chrissy, Emily and Greg, Mallory, Eliza, Spencer and Kate, Mike, Jamie and Walt, Elizabeth and Sean, Nathan, and Cathy.
He was predeceased by his sister Sue, his parents, Harold T Lennon, Jr. and Virginia Wind Lennon, and his aunt, Deb Bathrick. He loved growing up in a big family and considered his siblings to be his best friends, along with his many beloved cousins who he loved spending time with.
Above all, he loved spending time at his favorite place, his condo in Clearwater Beach, FL. It was his favorite place in the entire world, and he loved spending his days fishing in the ocean. It is only fitting that he got to experience one final beautiful sunset there- with the infamous "green flash".
The family will receive visitors on Saturday Nov. 12, 2022 from 9:30 AM until 10:45 AM at St. Paul's Church in Whitesboro, NY with a funeral mass and celebration of life to follow at 11:00 a.m. Arrangements are with the Friedel, Williams & Edmunds Funeral and Cremation Services, New Hartford.
In lieu of flowers, donations may be made to the Barneveld Fire Department 8530 Old Poland Rd., Barneveld, NY 13304, STAR Volunteer Ambulance, PO Box 409, Remsen, NY, 13438 or the Officer Joseph D. Corr Memorial Foundation at www.joecorr.org.
Online messages may be left at: www.fwefh.com
---