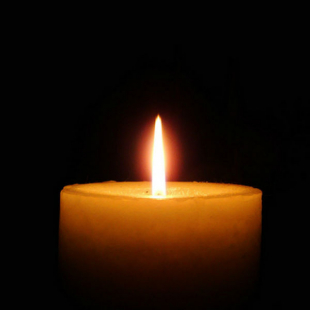 In Memory of Frances Wolfson
December 25, 2020
Resided in Utica, NY
---
Visitation
Private Visitation
Service
Private Service
Cemetery
Private Cemetery
---
Obituary
print this
Frances Wolfson of Utica passed away on Friday, December 25th of COVID-19, a few hours before her 97th birthday.
She was born in 1923 in Middletown, NY, the daughter of the late Hyman and Gussie Weber.
Fran was a graduate of Middletown High School and the University of Michigan, where she met her future husband Milton Savett. After college, she helped put him through dental school in Cleveland, after which they settled in Utica to raise their family, which she cherished above all else.
Fran, who majored in Art History at Michigan, surrounded herself with art and artists lifelong and passed this passion on to her children and grandchildren. She loved beauty in all its forms, and played classical music on the piano, gardened, and designed interiors. A generous supporter of the arts, she was an original director of Sculpture Space in Utica. A true lover of life, she drew people to her and had a wide circle of friends.
She is survived by her sons Marc (Wendy) Savett of Miami, FL, Noah Savett of Schuylerville, NY, and William (Anna) Savett of Fort Lauderdale, FL; her son-in-law Michael Kershaw; and her seven grandchildren: David (Michelle) Savett, Cassandra Kellam, Izaak Savett, Gregory (Emma) Kershaw, Lindsey Kershaw (Michael Gluf), Geoff (Erin) Savett, and Scott (Brianna) Savett; and eight great-grandchildren.
She is predeceased by her husbands Dr. Milton Savett and Dr. Lester Wolfson, brother Everett Weber, and daughter Kim Kershaw.
In lieu of flowers, donations should be made to the Munson-Williams-Proctor Art Institute, 310 Genesee St., Utica, NY 13502.
Arrangements are with the Friedel, Williams & Edmunds Funeral and Cremation Services, 13 Oxford Rd., New Hartford.
---