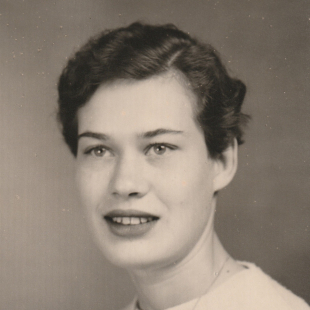 In Memory of Elaine R. Zalocha
January 19, 1937 - December 2, 2018
Resided in Utica, NY
---
Visitation
Utica
1123 Court Street
Utica, NY 13502
Service
Holy Trinity Church
1206 Lincoln Ave.
Utica, NY 13502
Cemetery
Saint Stanislaus
Wood Rd.
Whitesboro, NY 13492
---
Obituary
print this
Utica – Elaine R. Zalocha, 81, passed away peacefully on December 2, 2018.
She was born January 19, 1937, in Utica, a daughter of Casimire M. and Sophie M. (Wesolowski) Przybyla. Elaine was raised in New York Mills, and graduated from New York Mills High School in the Class of 1955.
On July 21, 1956, she was united in marriage with Edward J. Zalocha at St. Mary Our Lady Of Czestochowa Church in New York Mills. The couple had been married for nearly 49 years at the time of Mr. Zalocha's death in 2005.
Elaine had been employed at the former UNIVAC plant in Utica as a bookkeeper, and then as a clerk at Gold Top Bakery in Utica, from where she retired early to spend more time with her family.
Mrs. Zalocha was a communicant of St. Mary Our Lady Of Czestochowa Church in New York Mills, and then of St. Stanislaus Church in Utica. She was also a member of the Mother's Club while at St. Stanislaus.
Elaine was an avid reader, enjoying WWII espionage thrillers, murder mysteries, and historical fiction, among other genres. Her favorite authors included John Grisham, David Balducci, Glenn Kirkwood and Karen Robards. She looked forward to her monthly trips to the Utica library. In her younger years she enjoyed traveling to the Atlantic seashore, especially along the Carolinas. Her favorite activities at home included cooking, baking, knitting, and spending time with her children and grandchildren.
Survivors include a son, James, of Utica, and a daughter, Laura Bednarz, and her husband, Raymond, of New Hartford; two grandsons, Brian, and his wife Kristin, of Columbus, OH, and Christopher, of New Hartford; three precious great-grandchildren, Logan, and twins Ethan and Ella; an aunt, Genevieve Zawada of Springfield, MA; sisters-in-law Jane Kara of Frankfort, Helen Bazan of Jacksonville, FL, Frances Zalocha, and Virginia Pieloch and her husband, Daniel, of Utica; several maternal cousins in MA and CT; and nephews and cousins from her husband's family. In addition to her parents, she was predeceased by her husband, Edward; three aunts, Catherine, Victoria, and Stella, and three uncles, Martin, Frederick and Michael; her dear in-laws Joseph, Sr. and Anna Zalocha; brothers-in-law Joseph Zalocha, Jr., Chester Kara, Henry Bazan, and Harry Stanimer and his wife, Mary.
The family would like to thank Drs. Butala, Horth, Kaye and Wassal and their office staffs for the dedicated care and compassion that Elaine received. Further, they gratefully acknowledge the tender and comforting care Elaine was so fortunate to receive from the nurses on the 6th Floor Oncology Unit at FSLHC and at the Abraham House.
Her Mass of Christian Burial will be Friday at 10 a.m. from Holy Trinity Church, 1206 Lincoln Avenue in Utica. Interment will follow in St. Stanislaus Bishop and Martyr Cemetery, Whitesboro. Visitation will be Thursday from 4-7 p.m. at Friedel, Williams & Edmunds Funeral and Cremation Services, 1123 Court Street, Utica, NY. In lieu of flowers, kindly consider a donation in Elaine's memory to Hospice and Palliative Care, Inc. or Holy Trinity Church. Envelopes will be available at the funeral home.
---