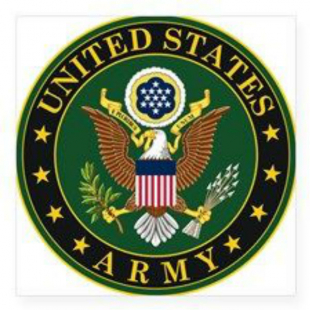 In Memory of Edward J. Byrne
September 23, 1930 - February 10, 2021
Resided in Deerfield, NY
---
Visitation
No Visitation
Service
Historic Old St John's Catholic Church
240 Bleecker St,
Utica, NY 13501
Cemetery
St. Mary's Cemetery
4100 E Genesee St
Syracuse, NY 13214
---
Obituary
print this
Edward J. Byrne, 90, of Deerfield, passed away February 10, 2021 at his home.
He was born September 23, 1930 in Syracuse, NY, eldest child of the late Edward and Margaret Kennedy Byrne. Raised on the South Side of Syracuse, he was a graduate of St. Anthony of Padua Catholic School and earned his Bachelor of Business Administration from LeMoyne College. He then attended University College, Syracuse and pursued his master's degree at the Maxwell School of Syracuse University.
During the Korean War, Ed served in the US Army Signal Corps as a high-speed signal operator, stationed in Austria.
A talented writer with a passion for politics, he began his journalism career as a reporter for The Evening Telegram in Rocky Mount, NC. In 1961 he moved to Utica, NY and became a reporter for the Utica Newspapers (Daily Press & Observer-Dispatch), eventually becoming the Public Affairs Editor in 1968. In 1974, his focus changed from newspapers to government, as he became the City Administrator for the City of Utica. Shortly after, he began working for the New York State Senate as assistant and right-hand man to Sen. James H. Donovan. In later years, Ed kept busy by assisting with political campaigns, also working with Assemblyman David Townsend and Zogby International.
Ed married Barbara Dowd on March 10, 1979 at St. John the Evangelist Church, New Hartford. Two years later, their son Zachary was born.
He attended Historic Old St. John's Church, Utica.
Ed was an avid golfer in his time and a fan of collegiate sports. He was a man of faith and a proud Irish Catholic. He was well-spoken and well-mannered, and always presented himself as such. He garnered respect from all that knew him. He loved to laugh and make others laugh with him. His final months were filled with smiles of happiness, as he became a grandfather and spent time with his new grandson, Ambrose.
He is survived by his wife Barbara; his children Elise Byrne of Houston, TX, Stephany (John) Hajdasz of Chatham, NY, Brian Byrne of Houston, TX and Zachary (Shelbi) Byrne of Deerfield; his grandson, Ambrose Byrne; two sisters Kathleen Nelson, Pinehurst, NC and Patricia Field of Fayetteville, NY and several nieces and nephews. He was pre-deceased by his brother Robert Byrne and many dear friends.
A Mass of Christian Burial will be held on Friday March 5, 2021 at 10:00 am at Historic Old St. John's Church. Interment will be in St. Mary's Cemetery, DeWitt, NY. Due to COVID-19, there will be no calling hours.
In lieu of flowers donations may be made in Ed's memory to the Alzheimer's Association or the charity of your choice.
The family would like to express their gratitude and utmost appreciation to the Deerfield Volunteer Fire Company.
Arrangements are in the care of Friedel, Williams & Edmunds Funeral and Cremation Services, New Hartford.
---